Thinking of starting a membership site? Use the right tools and strategy and you can be well on your way to success with this online business model. But before you get started, it's important to understand the different types of membership sites and how they work, so you can choose the right model for your goals.
Here's a comprehensive guide explaining everything you need to know about membership sites and the pros and cons of each type (with examples).
What is a Membership Site?
A membership site is an online business model where customers pay to get access to exclusive material on your website. Membership sites offer free content to attract visitors to their platform, as well as paid content that can only be accessed by paid members.
Depending on your pricing model, visitors can join by making a one-time payment or recurring billing. Recurring revenue will give you monthly income which is usually lower cost to the members and one-time payments will usually be a higher amount in the hundreds of thousands of dollars. Once site visitors become paying customers, they get access to a member's area where they can read, watch and download exclusive content. Access to content is usually unlimited unless you have different membership levels (e.g. Bronze, Silver, and Gold).
Why Start a Membership Site?
Membership sites are one of the best online business models for many reasons. Here are a few of the main benefits:
Establish yourself as an expert and offer value
Building a comprehensive body of content around a certain topic can help position you as an expert in your field. Having this reputation means that people will seek you out for help, and opens the door for media and collaboration opportunities to expand your business. Asking your audience to pay to access your expertise also increases its perceived value. It's a common piece of wisdom in business that people value information more when they have to pay for it. Charging even a low price for content instead of giving it away for free will increase your audience's perceived value of your expert help.
Earn passive income on a recurring basis
Every "passive income" business model requires some amount of ongoing work, though some are more work than others. Membership sites offer a huge opportunity to monetize a website with minimal long-term maintenance.
When you create content for your membership site, this is valuable collateral you can adapt and use to earn you income for years to come. Once you create your content, set up your site, and start getting traffic, then potential members will start finding you. With recurring billing, you can earn significant long-term income from your members that multiplies as your community grows.
Build a community of supporters for your brand
Most membership sites aren't just a bunch of people buying your content and leaving. Instead they're a group of people who like you, what you have to say, and how you present it. They're loyal to your personal brand, which can be very valuable in the long term as you create other products. Even as other competitors come to light, these people have a reason to stay, listen to what you have to say, and continue buying your products, now and in the future.
Bringing people together around a niche or a hobby is one way to create an online community for a membership site. If you have a hobby you'd like to share with the world and make an online income doing it check out our article on how to turn a hobby into a side hustle.
7 Types of Membership Sites
When most people think of membership sites, they think of online communities, like an exclusive forum. While this is one type of membership site, there are a variety of models you can use that are quite distinct from each other. You can also use a combination of these models to build an extra valuable offer for your audience.
Here are some of the main types of membership sites you can create:

Unlimited Access
This is probably the most common membership site model. Unlimited access means just that — someone signs up and immediately gets complete access to all your premium content. Usually, they pay a one-time fee for lifetime access. This model works best if your content includes an online course or other digital products.
The unlimited access model also has benefits for both you and your customers. Granting your audience full access from day one lets them work through the content at their own pace, and jump around to content that's most relevant to their needs. Offering unlimited access also simplifies your work in content delivery, and helps illustrate value for potential customers by offering a one-time payment option.
Content Drip
The content drip model involves offering access to sections of content slowly over time. Members pay a monthly subscription fee so they can access new premium content released every week or month. Content is usually delivered on a regular basis, scheduled based on when members sign up, so they don't get access to everything at once.
The content drip model has benefits both for you and your customers. Releasing content in batches over the course of weeks or months helps keep your audience from becoming overwhelmed with the wealth of valuable information you're providing. This also keeps subscribers engaged for a longer period of time, so they're less likely to cancel after initially gaining access.
Time Frame
Time frame membership sites offer members access to premium content for a specific period of time, such as 30 days or 6 months. After the time frame passes, members will have to subscribe again to regain access to the material.
The time frame model makes the most sense for goal-based membership programs, such as a 3-month weight loss program or a 6-month book publishing challenge for writers. Payment can be either one-time or on a recurring subscription, based on length (like with a 30-day challenge vs a 6-month class). The time frame model is a smart one because it incentivizes members to actually do the course/challenge and succeed, which makes them happy, engaged customers.
Leveled Access
Leveled access is a membership site model where members get limited access to content based on which tiers of membership they subscribe to. Leveled access sites are almost always subscription-based with two or more tiered levels — e.g. Beginner, Premium, Pro; or Bronze, Sliver, Gold. Members can access content based on their payment level from the membership area on your site. Using the right tools, it's possible to limit access for individual members with membership options.
These sites are a smart choice when you have lots of content and/or multiple products to offer. For example, a course with an online community and supplemental resources could offer several tiers of access for different prices. Usually, the top tier receives unlimited access for their subscription.
Online Community
An online community is like an online forum or social media website that members have to pay to access. These communities are always based around a specific niche topic of interest to people, such as a certain hobby, life goal, challenge, or demographic.
These are almost always subscription-based, and members get access to a private chat room, boards, or forums where they can talk to other members about the niche topic. You may also provide an email newsletter, organize member meet-ups, or host other related events for your community.
An online community is one of the most profitable membership site ideas you can create, but it's also the most challenging to scale. You need to be able to attract a significant number of members from the start — no one will want to join and stick around in a community with 10 members. You also need to moderate discussions and ensure that your members continue to post new content and engage.
If you can get past these challenges, then hosting an online community can be very lucrative. Engaged members become loyal to the community and relationships they've built within it, meaning they'll stay subscribed for years to come. Your members will also be very receptive to other products you promote to them.
Exclusive Products
Offering access to exclusive products is also very popular among membership site models. You can create all sorts of digital downloads to sell on your website, such as books, resources, and videos, or even an online tool or plug-in.
Many service-based niches also use this membership site model to offer productized services. For example, a consultant can create worksheets and other downloadable resources to help their audience. Most consulting membership sites offer exclusive products. Or a web designer could create downloadable themes or templates. You can provide products to your customers through a member's area on your site, or simply email the resources to them.
When selling exclusive products, members can pay a one-time fee or sign up for a subscription. It really depends on the types of products you provide and how you offer them. If you create new videos for your audience weekly, then a subscription makes sense. If you offer an ebook, then a one-time payment is better.
Online Courses
Online courses are another membership site model that's similar to offering exclusive products. Instead of selling a resource or tool, you're providing members with access to a course. You can create an online course on just about any topic of expertise, like finance, business, specific skills, hobbies, and more. The more specific and specialized your course is, the easier it will be to convert a niche audience.
These sites usually include videos, text content, and/or a combination of the two. You can create your course on a specialized platform like Teachable, or host it on your own website with membership fees. With an online course, you can charge a one-time fee for unlimited access or a monthly subscription.
Examples of Membership Sites
All successful membership sites have some key characteristics in common: (1) They're in highly specific niches, and (2) They offer significant value to their audience.
To give you an idea of what this looks like practically, here are some examples of membership websites that make money:
Example #1: Engineered Strength Gym
This is my original (1996) niche membership site for weightlifters. It uses the unlimited access model for their Engineered Strength Gym membership area with a monthly subscription. Members receive custom calculations for the target intensity of their weightlifting workouts, personal rate of progress and personal rate of recovery based on their current and past performance. The site offers a variety of extra resources of value to their audience, including a free copy of their ebook and exercise instructions. These products/resources are delivered through the membership area on the website as well as through email.
It's an example of a good membership site because they offer a specialized service in a very specific niche, and provide numerous products of extra value to their audience.
Example #2: Write For Kids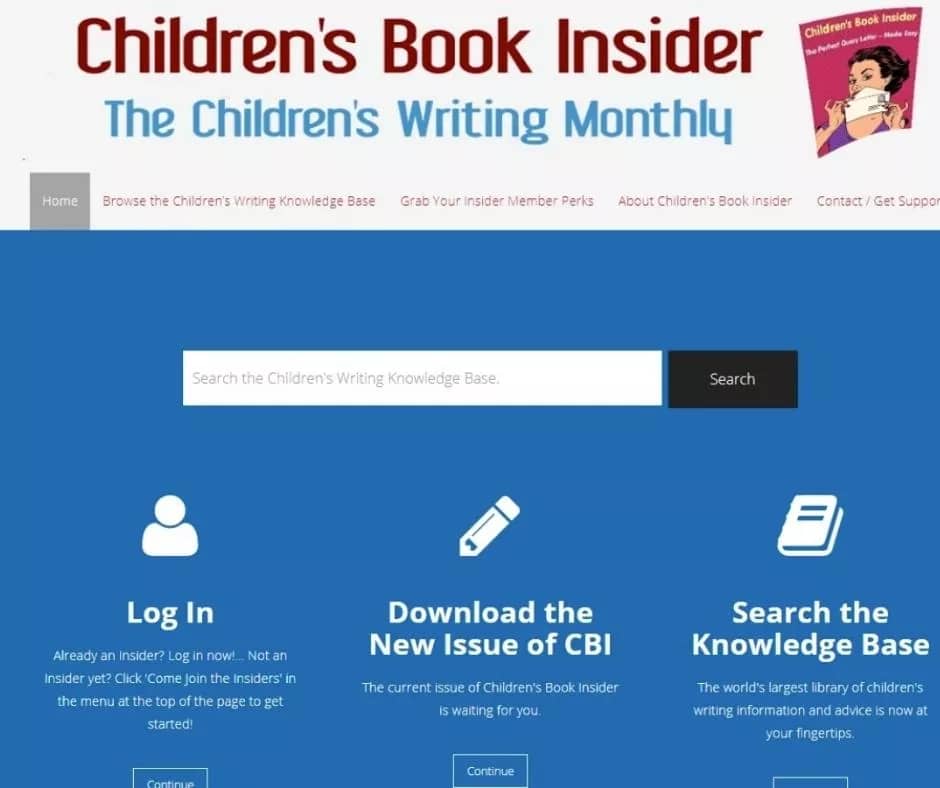 Write For Kids is a membership site that helps children's book authors reach their writing goals and get published. Their platform combines several different types of membership sites, including leveled access, exclusive products, and online community. Members receive access to their Children's Book Insider newsletter, resources to get direct access to editors and agents, additional content including articles, audio, video and ebooks, and exclusive access to their private Facebook group.
Their tiers include two versions: a month-to-month subscription vs a full-year subscription as a one-time payment. Full-year subscribers get additional access to 5 years of past newsletter issues.
Example #3: Safely Leave The Rat Race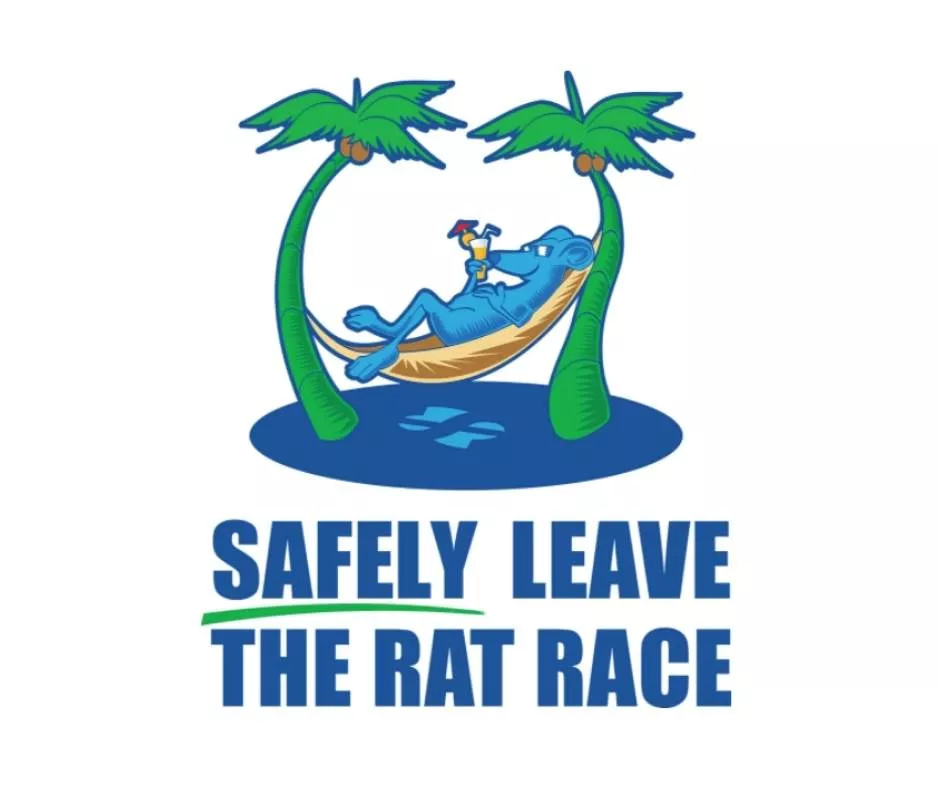 We couldn't finish this list of membership site examples without mentioning this site. Safely Leave The Rat Race is designed to help people choose, build and scale their first online business by offering video and text content teaching members how to apply different online business models, as well as additional bonus content.
Safely Leave The Rat Race is a combination membership/mentoring site, as we also offer members a priority email address to ask us questions, plus the ability to receive 1-on-1 mentoring and coaching. We use the unlimited access model, offering lifetime membership to access all resources with a single payment.
How To Start Your Own Membership Site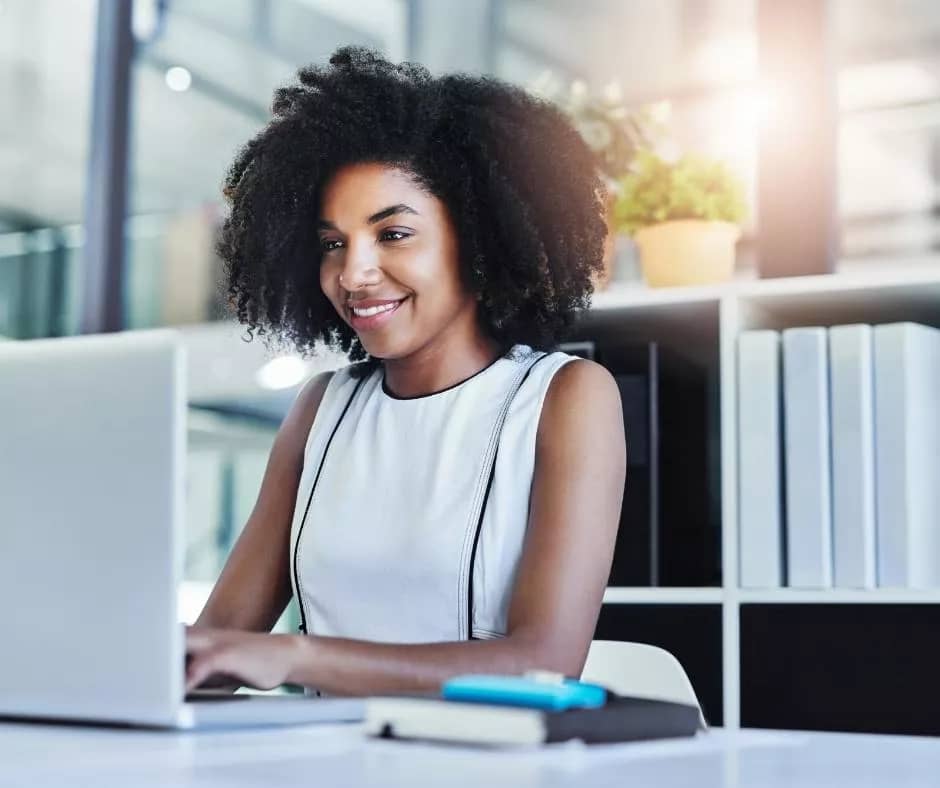 Successful membership site owners need a specialized approach and the right tools to start off on the right foot. Here's what you need to know to get started building an online membership site the right way.
Choose A Specific Niche
The first important thing you should do is choose your membership site niche. It needs to be highly specific to succeed. Choose a niche that's too generalized, and you'll have to compete with many other membership site owners on the web. Here are some of the most popular/successful types of membership sites you can explore:
Coaching membership sites
Coaching and consulting membership sites are probably the most popular category out there. Through productized services and/or an online community, you can help guide your audience to reach all sorts of goals, like learning a new skill, changing a habit, going back to school, starting a business, etc.
Wellness membership sites
Wellness membership sites are also very popular. These help people work on their weight loss, fitness, and other health goals. Most successful wellness membership sites specialize in specific strategies/approaches (e.g. Keto diet, exercise for new moms, training programs for running enthusiasts, etc.). People value having personalized guidance for their wellness goals, as well as a community of like-minded people to support them.
Spiritual membership sites
There are also many successful spiritual membership sites out there. Usually, they focus on a specific religion/devotion, but also help people work towards specific goals, like creativity, meditation, and general wellness.
Cooking membership sites
Cooking membership sites are also very popular. While people can get instructions for cooking different dishes all over the web, a membership site can teach them how to cook specific cuisines, such as Indian, Cajun, Japanese, Italian, etc.
Other types of membership sites
These are just a few of the main categories of membership sites out there. You can build your niche based on a specific hobby, skill, interest, or area of expertise. The more knowledgeable and passionate you are about your membership site niche, the better.
Types of Content for Membership Sites
The next step is to choose what type of content you're going to create for your membership site. As illustrated in the types of membership sites and examples above, there are lots of ways to offer value for your audience with exclusive content. Here are some ideas for what to include in a membership site:
A content cache or content library of resources
Digital downloads
A video-based training class
A "Mastermind" curriculum
An online "school" with courses, resources, and community
Digital tools and resources
Tutorials
Templates
Help through email support or mentoring
An exclusive Facebook group
A forum/community hosted on your website
A Slack channel community
Weekly videos
Monthly challenges
Recurring VIP webinar
Virtual coaching sessions
A personalized action plan/guide
And more
If you want your online business to succeed, you should choose several different types of content for membership sites to offer extra value and encourage your audience to become paying customers.
Membership Website Plugins and Software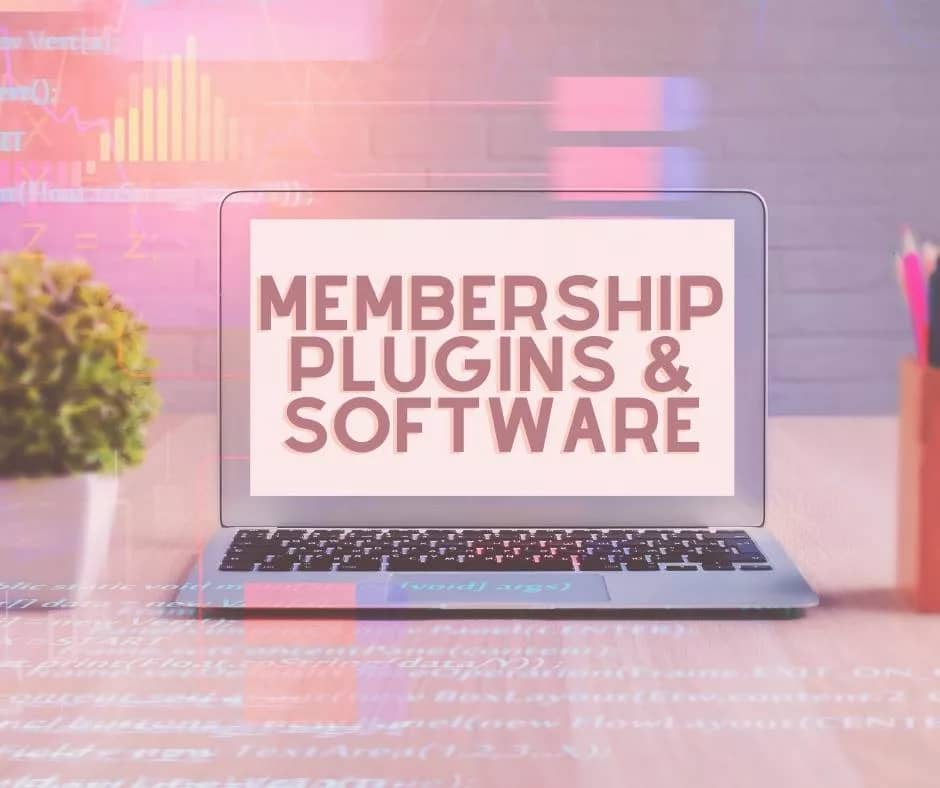 Depending on the types of membership sites, you will need some software or a website plugin to run your membership platform. There are lots of membership plugins designed to integrate directly into your WordPress site, while others are independent tools.
Here are a few options for different types of membership sites:
MemberPress
MemberPress is a WordPress plugin that helps you manage different levels of membership subscriptions. With it, you can control which site content visitors can access using the unlimited access or content drip method.
LearnDash
If you're creating an online course and want to host it on a paid membership site, then LearnDash is a great tool. It's another WordPress membership plugin that provides you with a special platform to display your course content, and can help you build custom quizzes and other content.
WishList Member
WishList is another membership plugin that allows you to create multiple levels of access to content on your website. You can also use sequential content delivery and flexible membership options that you can customize to your unique business. If you want to, you can even grant access to individual posts using their Pay-Per-Post feature.
Teachable
Teachable is a third-party tool that helps you build and sell online courses. It offers lots of features to customize how your course looks, without requiring any special tech skills to get started. They also take care of payments for you. As a business owner, you can create and host your course on Teachable and then display and promote it to your audience on your own website.
Memberium
Memberium is another tool designed specifically for building membership sites. It's compatible with WordPress, Infusionsoft (Keap), ActiveCampaign, and other platforms. Memberium makes it possible to create as many membership levels, offers, and products as you want. You can also automate many aspects of membership site management. If you're hoping to build a huge community with many thousands of members, Memberium is a smart tool to use.
Attract Traffic and Grow Your Email Lists
Once you have your membership site all set up, the next step is to get customers. You can do this by first attracting members of your target market to your site with search engine optimization (SEO), promoting on social media, and networking.
Another very important thing to do is start and grow an email list. Set up forms on your website to capture your audience's contact information. Then you can market to them through emails. This gives you more of an opportunity to illustrate the value of your membership site to your audience and convince them to purchase. You can even use custom fields on your email forms to collect additional information about your audience and use this to deliver a more relevant message to each person. All of this can be automated using email marketing software.
Conclusion
The membership business model takes the peaks and valleys out of cash flow and monthly income because of its use of recurring billing. For this reason alone it is highly valued by owners and by the people looking to purchase existing websites.
Want to know more about our videos and courses?

Subscribe to get our latest content by email.