Payment Beyond Money
Almost every online business falls into one of six fundamental models.
There isn't one model that's better than all the rest for everybody. They all 'work.'
An average person could use any of them to make all the money he or she will ever need.
It just comes down to choosing the one that's a good fit for your skills, personality, and lifestyle goals.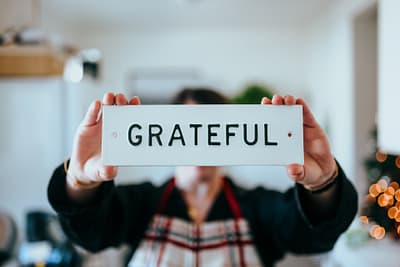 Speaking for myself, I've always enjoyed the 'Expert Model' the most. The reason is it often involves helping people directly. And when you help people directly they really appreciate your contribution to helping them build their dream life.
There are so many examples from over the years, but this week I received an email from a client named Dave who just got his first sale at his brand new online business. Dave is in the Health & Fitness niche and has a program for guys over 50 and here's the story he sent me:
"So I'm at an 88 year-old friend's birthday party last Saturday, and I go use the bathroom, and before going back to the party I check my phone.  
And I say to myself, "holy shit… I think I made a sale!"  Which I did!  (And symbolically, it was June 19th, Emancipation/Freedom day in the U.S. which commemorates the day in 1865 when slaves were declared free in Texas, the last confederate state.) …the elation I felt on the night of the party, seeing that first sale come through while I'm outside on a deck at a party listening to live music and celebrating somebody's birthday.  
And I want to thank you from the bottom of my heart for helping make that possible.
In addition to the professional guidance and expertise you've provided, you've served as an inspiration by being an example of what a free life looks like. You've been a positive addition to my life, and I really enjoy and appreciate that.
Ever since I can remember, I've had a couple of qualities – a disdain for the "conventional", and a burning desire to be free.  And I really feel like with this new online business you've helped me start, I'm finally going to be able to live an unconventional, free life.  And I am eternally grateful to you for helping make that possible.  
What's really interesting also is that if you hadn't actively pursued me through your marketing efforts, and done a good job with your sales funnel, it's likely that none of this would have happened. 
So thanks!"
Honestly, folks, how often in our lives do any of us get a note like that from someone? I certainly never got them when I had a conventional 9-to-5 jobs.
But I get gratitude like this from two of my online businesses. So has Connie.
Helping a person toward his or her own sense of emancipation is a form of payment that is beyond money. It's a form of satisfaction that money literally can't buy.
Recently I've been working with someone who has a very successful career but happens to be an expert fly fisherman and wants to build a business around back country fly fishing. I know that soon he'll be feeling the same way Dave did when he sees that first sale arrive in his email.
I'm also helping with a woman who has been overworking herself for twenty years in a largely thankless industry, and soon she'll be immersed in her own e-commerce store devoted to dogs and helping rescue dogs. Soon she'll get the same feeling my client Dave just had.
Lessons From the Pandemic
There were a thousand lessons from 2020's pandemic, but one of the big lessons was that almost anyone can work remotely and earn a living from home. The next thing those people will discover is that online income enables a form of personal emancipation that most people just can't imagine; doing something you really enjoy, from anywhere you want, and even being really appreciated for your efforts.
What do you want your first sale to be?
When do you want to feel that sense of emancipation and a new chapter beginning in your life?
Want to know more about our videos and courses?

Subscribe to get our latest content by email.