Do you love animals and blog about them or wish you could? What if you could talk about your love for animals and make an income at the same time? That's a passion business and not many people get to combine their business and passion together into a dream job. The combination of social media and blogging has created some amazing online pet business opportunities for people who love and care for animals. So if you want to combine something you love with the ability to make money read on.
Pet Business Ideas That Make Money
If you have a look at social media, it's obvious there are people who love their pets and people out there who create and sell pet products for them. Pet influencers create social media channels on Instagram,TikTok and YouTube that are devoted to pictures and videos of their pets. They discuss what they feed their pets, what their pets wear, where their pets sleep and the toys they play with. They talk about pet adventures and pet travel.
Many of these pet discussions on social media are monetized. This means that the pet influencer is paid a fee to recommend products on their social media channels. Companies who sell items for pets will send samples to pet influencers to try and then review them. If the pet influencer likes and uses the product, the influencer will introduce it to their audience.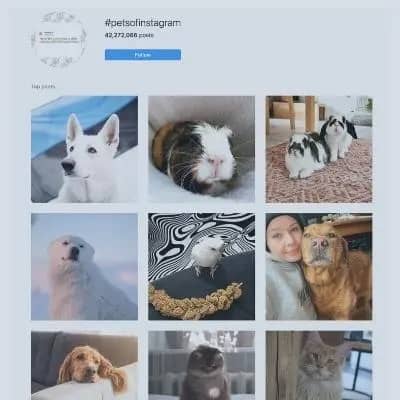 Pet influencers also create websites where they sell pet photo prints, t-shirts and other merchandise they create themselves using the e-commerce model of online business. Their pets are celebrities after all! Pet influencers also create and sell digital products like e-books and pet training courses online.
There really is no limit on products for pets because pet mom and dad consumers adore their pets and they're a huge buying market. The number of households that purchase pet products online has increased by 270% between 2013 and 2018. This percentage has only gotten larger with the need for online shopping during the global pandemic.
Is a Pet Business Right for You?
In this article, I'm going to show you how some very popular pet websites make money doing what they love.
I've done the research for you and I'm going to pull back the curtain on several online pet businesses and show you how they operate and make money. Many of these businesses are animal rescue oriented which makes them even better!
Online Pet Business Opportunities for Dog Lovers
Before we start exploring these dog related, online pet business opportunities I'd like to give you some quick statistics about how many people search online for dog related items and information. This is not an exhaustive list of the things people search for but it will give you a good idea of how popular simple, dog related items are online just from a few keywords.
Individual searches online every month:
Some of the people searching are looking for information on subjects related to dog care and feeding and others are looking for specific types of products. Dog topics in general are very popular and millions of people search on search engines like Google for quality pet information and pet products each day. You can see below how popular some of the keywords are. If you have a pet online business, you only need a small portion of those searching for pet related items to come to your website and purchase.

Dog Related Small Businesses
Let's explore some online pet business ideas in the dog category.
Dog Tipper is a well-rounded site that's full of dog tips. They create helpful content for readers on dog walking, pet treat recipes and dog care and this content draws in visitors from search engines.
They're part of the Mediavine advertising network so they get paid when Mediavine shows ads on their website. They also hold giveaways for people who sell pet products and they do product reviews for items that are sent to them.
The creator of the website has an e-commerce shop where they sell their own brand of dog waste bags.
If you look at their work with us page you can see that the site works with brands to promote dog care and dog health. The brands will pay a fee for exposure to Dog Tipper's audience on their blog and social media channels.
2 Traveling Dogs' mission is to make rescue dogs the breed of choice. They travel in an RV full-time and visit dog rescues across the United States. The content they create is in the form of blog posts and a podcast. They make money by having an option to support the blog for $4.99 per month and they create and sell their own dog care products. They also recommend various animal and travel products they like for an affiliate commission.
Scruffy Dog Photography is a Canadian based dog photography site. They do traditional pet portraits but they also sell pet stock photography on their website. The photographer also does mentoring with other would-be pet photographers. Their site offers photography services to the pet industry as well as a service.
This is a good example of a freelance photography pet business that has optimized their options for monetization. Part of their mission is to do pro bono photo shoots for rescue pets.
Fidose of Reality is a very busy award-winning dog site that does it all. They monetize their site in a variety of ways.
They are part of the Mediavine ads network so the higher their website traffic the more money they will make from the ads placed on their site. They're also an Amazon affiliate. So they recommend dog related products that take shoppers to Amazon to buy. Then they receive a commission on each purchase.
Their marketing strategy is solid as they create quality, informative content that ranks well in Google and they regularly share their content across their social media channels which brings in even more visitors and potential income.
The site's owner has also written and published a book Pet Blogging For Love And Money.
Pet Business Opportunities for Cat Lovers
Let's switch gears and talk about another popular pet market, cats!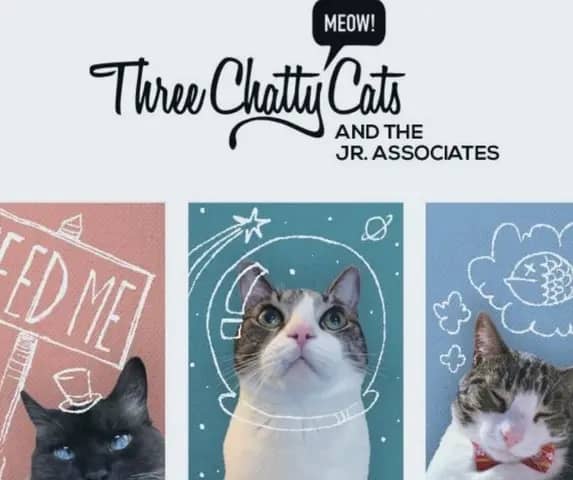 Three Chatty Cats is a popular cat website that goes out of their way to profile cat rescues, shelters and cat foster homes. They've built a cat loving audience over the years with thousands of readers and followers across their social media channels. The cats "chat" with their caregivers on social media and people listen and like.
Their website says they do product reviews and they sponsor giveaways for brands. They offer advertising and sponsored posts on their site for cat related products.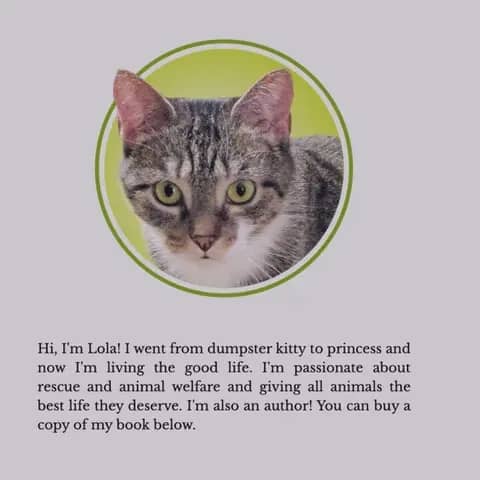 Lola The Rescued Cat is an award-winning blog dedicated to cat lovers and cat quality of life.
When you're checking out a site that recommends products for pets it's a good idea to see if they have a media kit. A media kit is used to get the attention of the press and various pet brands that might want to work with the blogger. It collects all of the best information about a website in one place. The media kit at Lola The Rescued Cat discuss their following on social media and other brands they've worked with over the years. It also discusses options to advertise on the website.
Lola and her human do reviews of cat related products that are sent to them from the pet product companies. The site owner Dawn White also has published a book about the story of Lola's rescue and she sells it on Amazon.
This is a diverse site that creates great content for cat lovers and they make money by working with companies who create products for cats.
4 More Related Online Pet Business Opportunities
The businesses below deserve a mention because they monetize their love and care for animals a little differently.
Amy Shojai is an animal behavioral consultant and well known pet writer. She has written several mystery-thriller books for pet lovers as well as several nonfiction books. Her fiction novels feature a protagonist, usually a dog trainer, that is working with an animal to help solve a crime or mystery. Animal lovers love the animal themes in these stories.
Horse Class is a horse and rider training website. They offer a free mini course to get people interested in their training and then they sell 11 online classes as well as in person training. They offer a rider yoga course online and they sell a $67 book on riding as well. This website is a good example of what you can do when you are an expert in your subject. It's sometimes called the expert business model because you can offer training via online courses and you can offer consulting services either online or in person.
Phyrra is a beauty blogger named Courtney that features cruelty-free make-up products on her site. She's also an animal advocate and blogs about pet rescue. Most of her beauty tutorials are on YouTube where she has almost 25K subscribers. Once youTubers reach 1,000 subscribers they are able to show ads and monetize their channel.
Courtney is also an affiliate of many of the products she recommends meaning she gets a commission if you buy the product through her link. For people who use make-up creatively, love animals and don't want to use cosmetics from companies who product-test on animals this is a must-read site.
Her website is also monetized with Google Ads so the busier her website is the more money she will earn.
The site also has an e-commerce component where leggings and t-shirts designed by Courtney are sold in her shop.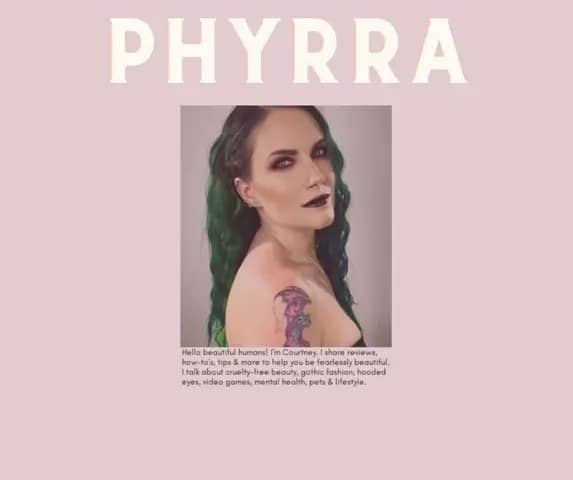 Freelance pet writing is another way to make money online using your knowledge and love for animals. As a freelance pet writer, you'll write for online pet businesses that sell products and also ghostwrite for pet bloggers. There will be entry-level writing jobs for new writers and higher paying freelance writing jobs for more experienced writers.
Freelance writers use freelance platforms like Upwork to get animal writing jobs. Below are some of the freelance pet writing jobs available now on Upwork. You can see that there are writing jobs as well as social media jobs for freelancers.
Doing freelance work is a great way to get paid and see if you like writing about animal welfare and a freelance business is one of the fastests models of online business to get up and running. There's nothing keep you from starting your own website too.
Tip! Check out the Dog Writers Association and The Cat Writers Association for opportunities to connect with other animal bloggers and writers.
Online Pet Business Opportunities for Animal Lovers
So let's wrap up by discussing all of the ways out featured blogs and services make money.
Here are the top ways our bloggers monetized their online pet businesses.
Affiliate Marketing– You direct a buyer to another website to purchase and you receive a commission when they do.
Reviews– You receive a free product to test then get paid for a write-up on your blog or social media.
Sponsored Posts or Paid Partnership -You use your blog or social media channels to post about a product you're paid to discuss. This is sometimes called a Brand Ambassador.
Advertising– Pet related companies pay you to advertise on your website in a sidebar or an email newsletter or they pay to place links on your website.
Ad Networks– Ads are placed on your website from ad networks like Google ads, Ezoic and Mediavine. You get paid per page view.
YouTube– YouTube is part of the Google Ads network. You get paid when your videos are viewed on YouTube.
E-Commerce Store– You create an online store to sell products you or others create. This can be on your website or a platform like Etsy. Pet dropshipping stores are very popular!
Info products– You create and sell an e-book, print book or online course on animal training or other animal related topics.
Services– You get paid to do online consulting or get paid to write about animals.
In Conclusion
Pet influencers have online businesses that make them money each month just from their consistent blogging endeavors. When your target market is pet lovers there's no end to the physical and digital products you can create.
I hope this has inspired you to create a small business that is animal related. Many of the online businesses we've covered don't just advocate for pet welfare they donate some of their income to shelters and foster care. That's a beautiful business.
In my consulting business, it is one of the most frequently asked about business models because let's face it, talking about the pets and animals you love isn't really even work. It's joy.
Want to know more about our videos and courses?

Subscribe to get our latest content by email.