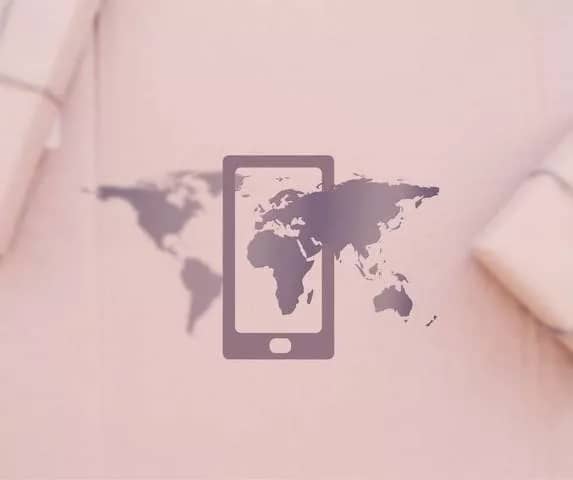 Dropshipping is one of those buzzwords like 'affiliate marketing' that you hear from online entrepreneurs in podcasts. Here's the truth. The buzz is real and it sounds pretty amazing because it is. People are setting up drop shipping businesses for very little upfront cost every day. But how do you make money online dropshipping? I'll answer that question and more so you can decide if the dropshipping business model is right for you.
Most would-be entrepreneurs have a lot of online business ideas but they just don't know if they're proven ideas. Dropshipping is a proven business that can provide a full or part-time income depending on how much your business grows and how much time you can invest in the business.
That is why in this post, I'll take you step by step through the process of making money online with dropshipping. It's not rocket science, in fact, many people choose to run an ecommerce store because you don't have to be a techy person to do it. There are platforms like Shopify that make it easy for you to set up your own small business online. There are dozens of courses on Udemy that cover dropshipping in its various forms and if you need help running your business, there are freelancers you can hire to help you out cheaply.
So let's get started!
What is Dropshipping?
We'll begin by tackling the million dollar question: "What is Dropshipping?"
In simple terms, dropshipping is a business model where you sell products to customers without maintaining an inventory or storing them in a warehouse yourself.
You're not that guy with a garage full of boxes that he's trying to unload. You also don't have to deal with shipping the products to your customers. You never see or touch the products. It goes directly from your supplier's warehouse to your customer and your customer pays the shipping costs.
Your successful dropshipping store allows you to pick from millions of products that ship from supplier's warehouses and sell quality products to your customers.
Because you buy the products at a wholesale price from your supplier and sell it to your customer at a retail price you make a profit. All you do is maintain a website with the products available. You also provide answers to questions if your customers need help. Once your customer chooses and purchases a product, you get the money. You then purchase that product from your supplier at a lower rate and you keep your profit.
What Should You Sell?
Have a look at Google Shopping to see what kind of products you'd like to sell. Once you find a niche you like, check Google Trends to see if it's popular. All it takes is a bit of market research to see what is popular right now. Then you can make a smart, informed decision.
How you make money dropshipping
1. The customer places an order at your online store and you receive the money.
2. You place the same order with your wholesale supplier.
3. The wholesale supplier receives the order and ships the item to the customer.
4. You notify the customer that their order has been shipped.
5. The customer receives their package.
6. You keep the difference between what your customer paid you and what you paid your supplier.
The marketing aspects of the business are handled by you. This includes creating an online store.
Similarly, you will have to create content for your business, social media content, SEO (search engine optimization) optimized posts and you'll need to maintain an email list of customers and people interested in your products. This can all be outsourced to a virtual assistant for a great price which leaves you more time.
This is a simplified version of how you can start making money online with dropshipping, and what the process looks like. Of course, there can be a few added steps here and there, but for the most part this is the standard process.
If you truly shine as a digital marketer or have an entrepreneurial streak, then dropshipping can become a profitable venture for you. However, if you don't identify with either one of them as your strong skills, then don't worry, because with a dropshipping business you can outsource much of the tasks that need to be handled.
Either way, starting a dropshipping business is not only a lucrative venture, but according to dropshiplifestyle.com the average profit margin after taking in all costs is around 20% which is huge when you factor in the volume of orders. Similarly, there are many online retailers that use dropshipping for their businesses and they range between 20-30% according to thebalancesmb.com
Let's look into some more benefits of dropshipping.
Benefits of Dropshipping
• Upfront costs are minimal and a store is affordable to start. Shopify's introductory price is only $29 per month.
• Your store is easy to set up. Most people can do it on their own with a free template from Shopify. You can set up a store in less than two weeks. You can also pay someone to do it quickly for a small fee on Fiverr.
• The financial risks are considerably lower than other online business models. You haven't bought inventory or rented out a place to store anything.
• You can run your e-commerce store like a digital nomad from anywhere in the world. All you need is a laptop and a reliable internet connection.
• More creative freedom: You can distinguish your store to stand out. You have complete creative freedom to market the product as you like, which is an important part of getting your products noticed.
• Easy to scale: You can scale your dropshipping store by adding more product lines and more suppliers in your niche. You can also pay virtual assistants to help you with customer service and uploading products and you can spend more time doing that you love to do in your business.
That being said, there are some cons to starting a dropshipping business that need to be addressed in order for you to know if the dropshipping business model is right for you.
Possible Downsides of Dropshipping
• Finding a reliable supplier: one of the hardest parts of the dropshipping business is finding a supplier that is reliable and transparent with all aspects of the products. Suppliers need to keep their inventory updated and that doesn't always happen.
• Your profit margin is lower: depending on the category of products you're selling, and supplier's location, the cost of drop shipping the products may eat up into your profit margins. For this reason, I recommend setting up a store with higher priced items that are above $500 and use US based suppliers.
• You can get bad reviews: any delay in shipping, faulty products, or mismanaged customer orders can result in a bad review for your store, especially if you're in a highly competitive niche. This will hurt your sales in the long run. You have to be committed to good customer service and problem-solving.
• Competition can be high in certain categories: depending on the category you choose to sell products in the competition can be high, resulting in fewer sales.
• Miscommunication with supplier and shipping: this goes without saying but having open and clear channels of communication is highly important for your brand image and customer satisfaction.
How to Make Money Online With Dropshipping
As you can see from the above points I've mentioned, dropshipping can be a lucrative and exciting business to start, but it may not be easy all the time. If you want to make money online with dropshipping it is important you start doing research on the niche of products you're interested in.
Find reliable and communicative suppliers that are US based, and start a trial on the Shopify platform to create your online store.
These steps can be pretty easy or pretty difficult, depending on the amount of time and dedication you're willing to put in. Either way, the ball is in your court whether you want to make money online for short term goals or long term goals.
Dropshipping is the easiest way to start a small business if you're a first-time entrepreneur, on a budget, or you want to run a business with minimal risk and very low start-up costs. Getting started is easy, and the journey is full of exciting events.
Final Thoughts
Making money with dropshipping is a realistic way to provide income for yourself as a side hustle or a full-time endeavour. Ecommerce is a solid online business model and I recommend it almost daily to clients who are unsure what kind of business they want to start.
There's no mystery and everything about.We hope you found this article helpful, where we've explained everything you may want to know about dropshipping and making money online. If you want to start a business but don't want to be bothered with the expenses that easily pile on, dropshipping is the best way to start, as it is easy to scale and has less risks attached as compared to other business models.
Want to know more about our videos and courses?

Subscribe to get our latest content by email.