If you're considering starting a home based business for extra cash, you may have researched how you turn your hobby into a side hustle. Making money online from your hobby is actually a smart way to start a small business because you're already knowledgeable about the subject. It's a shortcut. It's your passion and you're ahead of the game.
Many people enjoy gardening, woodworking, exercising and photography but they don't realize you can monetize these activities online to create extra income.
Side Hustle Hobbies
This is a short list but I wanted to show you specific examples of how people with these hobbies are making money. What started out as a way to enjoyably pass time is now a successful business on the side.
For each hobby I'm going to show you a person who has created one or more sources of income from that hobby.
Baking
If you love baking for yourself and others there are several ways you can profit from this hobby online for some extra cash.
You could publish a recipe book of your favorite creations.
You could create videos on how you make special dishes.
You could create a food blog that features all of these things.
You could create printables online that are cooking related.
Many food bloggers use the affiliate model of online business. They recommend cooking products and they get a commission when someone clicks to buy. Companies will often send food bloggers kitchen appliances to test for free and if the food blogger's audience is big enough they will pay them to advertise. This is called a sponsored post.
Check out MyCupCakeAddictionBlog for inspiration.
Cleaning
For some people, cleaning is a hobby that helps them relax. They look for unique ways to clean their home with special tools or they try more eco-friendly cleaning products. Some people make their own cleaning products from simple ingredients to make their home safer for children and pets. As an online niche, home cleaning advice and even organizing techniques are very popular.
There are many ways you can turn cleaning and organizing your house into a side hustle for extra cash. You can also recommend cleaning products and organizers for an affiliate commission on a blog.
You can write a book or create a course on how to organize your home.
Check out CleanMama for inspiration. She runs an e-commerce store from her website that sells a variety of cleaning related items.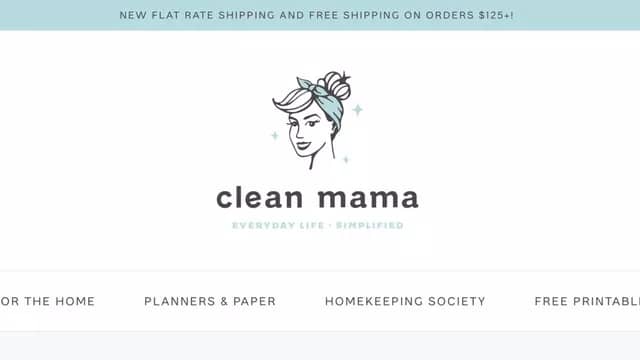 Woodworking
Woodworking has long been a home hobby with woodworkers selling their creations at local markets and through family furniture stores. Ecommerce has changed that over the last decade. Now online platforms like Etsy, Ebay and Shopify make it easy to sell items online and there is a ready market all over the world to buy.
Woodworkers now create their own woodworking websites and attract customers through social media and advertising. Some creators have taken it step further and sell woodworking tutorials online and their woodworking plans to other hobbyists. Books on woodworking projects are also hot sellers at Amazon and woodworkers often receive tools and products for free to try and review on their websites.
Have a look at Steve Ramesy's YouTube channel for inspiration and check out Jay's Custom Creations as a good example of someone who has monetized their woodworking skills.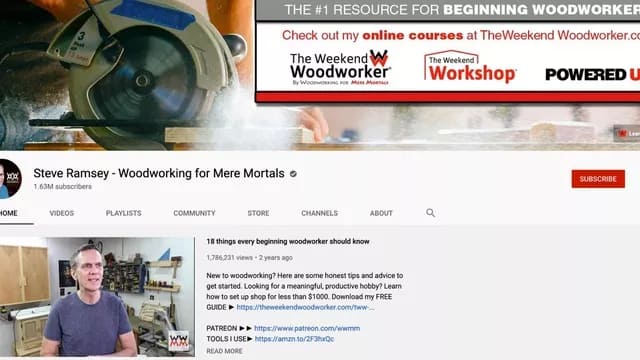 Photography
Photography is another hobby that people routinely turn into a side hustle. Going out and getting that perfect photograph often means you've created a piece of art you can sell in some form.
Here is a list of ways you can sell your photography for a side income.
Sell your photography on your own website.
Sell digital prints of your work online on an ecommerce platform like Etsy.
Sell your photos on stock photo websites like iStock.
Sell your photos and prints in creative ways using Society 6.
Many photographers sell photography software presets.
Photo tutorials can be made into a course to sell online.
Liam Wong is a photographer who sells his art in many forms on his website. He's also created a book with his Tokyo photography.
Check out his website and social media channels for inspiration on different ways you could sell your photography with your own website.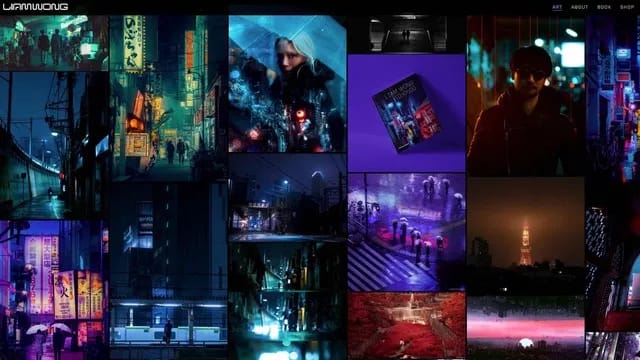 Performing Online
Have you ever watched a how to video on YouTube or watched a gamer on Twitch? Maybe you've bought a Cameo gift for a spouse or friend.
Almost all social media platforms have a video component to their channel. YouTube and TikTok are exclusively videos and Facebook, Instagram, Twitter all show videos.
In recent years people have been creating interesting videos that people love to watch and share. They crosspost them to various social media channels and they monetize them with advertising, sponsorship and merchandise on their own websites. They create their own popularity by consistent content creation and they develop a big following over time. Once you have a following of people who like to hear from you, it's easy to make some income on the side because you have a ready audience to buy it.
Have a look at Tabitha Brown for an example of a good video performance creator. She started making one minute TikTok videos on vegan cooking and her popularity skyrocketed because of the caring advice she doles out along with her tasty dishes. Her sayings and slogans are on her t-shirts and hoodies at her website and she shares her content across instagram and Youtube. She's also writing a book.
Can you turn your hobby into a side hustle?
Here's a quick list of 8 more money making hobbies from home that can be turned into a hobby business. I've also added the ways you can easily monetize these hobbies online.
Gardening (course videos, tutorials, gardening photography, garden consulting, product reviews, affiliate commissions, books)
Exercising (course videos, fitness coaching, books, membership community)
Crafting (course videos, tutorials, design plans, affiliate commissions, sponsored posts, books)
Writing (freelance writing services, books)
Web Design (web design services, consulting)
Editing and Proofreading (editorial services for writers and businesses, tutorials for writers)
Couponing (how to guides and videos, product reviews, affiliate commissions, sponsored posts, books)
Personal Finance (courses, services, consulting, books, membership community)
How to Turn Your Hobby Into a Side Hustle
So you can see in these examples that there are a variety of ways that you can turn your hobby into a side hustle and actually become an online business owner.
Create Your Business Plan and Check out the Competition
You already know your hobby but you need to know how others in your niche are creating a stream of online income.
Start your research! You need to investigate several hobbyists in your preferred niche to see how they are monetizing their hobbies.
Here are 12 questions to ask when you're investigating successful hobby business ideas.
What are their social media channels? (Facebook, Instagram, Twitter, YouTube, LinkedIn)
What kind of content do they create? (videos, blog posts, social media posts)
Do they have a website?
Do they sell advertising on their website? (GoogleAds, other advertisers)
Do they sell items on an ecommerce platform? (Shopify, Etsy, Ebay and others)
Do they review products for an affiliate commission? (sponsored posts, product review posts on website and social media)
Do they sell services? (web design, writing, editing and others)
Do they sell services on a freelance platform? (Upwork, Fiverr)
Do they consult or coach? (hourly consulting or coaching, coaching packages)
Do they sell plans or designs? (menu planning, day planners, craft designs and others)
Do they sell tutorials, courses or programs? (fitness programs, woodworking tutorials and others)
Where do people interested in your hobby congregate online? (reddit, Facebook groups, forums, social media channels) This will help you develop a marketing plan later on.
As you start to develop a business plan and research your hobby online it will become clear which income paths are available to you. Then all you have to do is decide which ones you want to try.
For branding purposes and to distinguish yourself I always recommend setting up your own website first and then add social media and other marketing techniques to build your visibility online.
Many people have a side hustle these days and it's great to make money online doing something you're already passionate about.
Want to know more about our videos and courses?

Subscribe to get our latest content by email.