The #1 Reason People Haven't Started Their Own Online Business?

They don't know what they don't know – so they can't be sure they're even asking the right questions to solve their problems.
These days it's no exaggeration to say that millions of people want to start an online business.
Because they are already aware of the advantages:
⁃ supplemental income while building your online business and still working 9-to-5
⁃ the very real prospect of eventually replacing your existing job's income
⁃ complete control over future increases in your income
⁃ spend more time with your family and doing things that bring you happiness
⁃ money independent from a job, from energy draining co-workers, and bosses
⁃ total portability of your income, independent of your location
⁃ freedom from financial scarcity and all the compromises it demands
⁃ sustainable cash flow throughout a long retirement
And those advantages aren't hype. Millions of people are enjoying those benefits right now.
We've lived entirely from online income for about twenty years, first raising a family in Idaho and more recently while traveling the world together.
Online income really does deliver a lifestyle of freedom. And that can be a pretty intoxicating feeling.
Once you're free, you begin to understand all the ways you used to be constrained. It's something you have to experience to really understand.
Still, millions of people want to get started but haven't.
So . . . we asked them why?
We Asked Thousands of Subscribers

We surveyed our subscribers and discovered – on average – they have delayed starting for eight years. Eight years!
Why?
The Top 6 answers they gave us for what has prevented them from getting started building their own online business:
A) Can't decide what business to build
B) Can't find time to devote to the project
C) Can't find a match between their interests/values and a profitable online niche
D) Can't find a niche/idea that isn't already saturated
E) Don't know whether my idea would make any money
F) Can't get honest, credible advice about online businesses
Those are all completely
legitimate

concerns. But they aren't really about time, or money, or even procrastination.
These concerns are all about having the

information needed

in order to have confidence to move forward.
You Just Need the Truth About How It All Works and What It Requires

Let's take a closer look at those Top 5 obstacles that people perceive.
A) Can't decide what business to build.
The truth is there is an embarrassment of very good choices. And many people get the rare opportunity of starting from a clean sheet of paper so they can deliberately choose an online business that involves something they are enthusiastic about.
But most of the indecision comes from not knowing enough about the nuts and bolts of how a chosen business would operate. Is it good for an introvert? What does the day to day work involve? How long does it take to make money?
Some of those answers can be dealbreakers. Some answers are encouraging and motivating. When you can get all the answers you need, it's pretty easy to decide what business to build.
B) Can't find time to devote to the project.
Online businesses have a wonderful characteristic that brick and mortar businesses can never match; they can be built piecemeal.
A person starting a coffee shop can't sign a lease on a location this month, then wait three months until he buys tables and chairs, then wait a few more weeks until has has his signs made. The expenses would drown him.
But any online business can be built using whatever time you have – or make – during the week. They are so inexpensive to create and maintain that fixed costs are in the tens of dollars, not even the hundreds.
All of that is to say, it really doesn't matter how fast you build it – two months, or two years – and all of that becomes clear when you know the actual roadmap that you're following.
In the abstract people think they don't have time. When they know the specifics they can make a practical plan that works, no matter how busy they are.

C) Can't find a match between their interests/values and a profitable online niche
There are two things to know about this issue. One is that it is not a prerequisite that you must do something you "feel passionate" about in order to succeed online.
A person could make a great living selling outdoor patio furniture with a dropshipping store without even having their own home or caring much about furniture. The same goes for an affiliate site that focused on boating.
The second thing to know is that building an online business can be many people's best shot at living their dreamlife of being immersed in something they really like.
In our videos we show examples of this using travel, being an expat, and loving a particular dog breed. But it's no exaggeration to say there are hundreds of possibilities. For example, most of us can't be professional musicians or athletes, but we can run an online business that is all about music or a sport.
This is just another instance of needing more information about options so that a person has confidence that she is choosing an online business that is a great match for her, and she can see for a fact that this type of business can make her all the money she needs.
D) Can't find a niche/idea that isn't already saturated.
There is another big advantage in the online world of business; there is enormous transparency. Using some simple tools it's possible to see the value of any niche, sub-niche, or even individual websites.
That means that before spending time and money on a project you can research and investigate whether it's something that is already working for people like you.
Plus the online economy reaches into the trillions of dollars annually and is growing faster than any country's economy. So 'being saturated' is rarely a problem anyway.
Because so much online traffic and commerce is transparent, you can be certain you are choosing something that will make you the money you need to make.
E) Don't know whether my idea would make any money
Here's another place where the transparency of the online world works to your benefit. By analyzing the keyword phrases related to a product or service – no matter what it is – it's possible to investigate the financial viability of any idea a person has.
Seeing the financial value of your idea in black and white is what gives you the motivation to move forward.
It's also fairly easy to perform excellent competitor analysis to see what others are doing in that niche and how you could add your own tweaks and refinements.
F) Can't get honest, credible advice about online businesses
The truth is, the vast majority of people offering online business tools and information are honest. It's hard to stay in business if you aren't.
The real issue is the natural bias that comes with people who have specific business models to sell or help you with.
– a company offering to help you be a Freelancer might not tell you it's not a good choice for people who "hate dealing with other people" or who don't cope well with uncertainty about income fluctuations.
– a company offering some Ecommerce businesses might not tell you upfront that you'll need a lot of capital to purchase and store your products.
– a company offering to help you make 'passive income' with an Affiliate site might not emphasize how long it takes before you see serious money and how much content you'll need to create.
– not to mention all the companies selling 'sales funnels,' 'social media retargeting tools,' and 'email opt-in tactics' that you don't even need until you're seeing some actual cashflow.
At SafelyLeaveTheRatRace we aren't in the business of trying to shoehorn everyone into the same business model in the same niche.
We'll help you with any online business you want to have. So we'll tell you to pros and cons, and the truth about the work involved and how long it takes to grow into a cash cow.
As it says at the top of our website, We Help You Choose, Build and Scale Your First Online Business.
We have experience with every one of the six proven models and we have no bias about which one you choose – because we know there is no 'one size fits all' answer.  What's perfect for one person would be a bad choice for another.
That's the real truth and we aren't afraid to say it.
These Videos Have The Exact Information You Need

If you've been looking for truth, candor, and an objective explanation of how people are making money online and what type of business would be right for you, then you'll want these new videos.
In each type of online business we tell you How it Operates, show you Variations & Examples, candidly discuss the Advantages and Disadvantages, What it Requires From You, and the Secrets to Success.
And we use our twenty years of experience to show you what's behind the curtain in terms of how these businesses make money, get traffic, and flourish.
This is how you discover what type of online business is really best for you and your personality, skills, experience, and interests.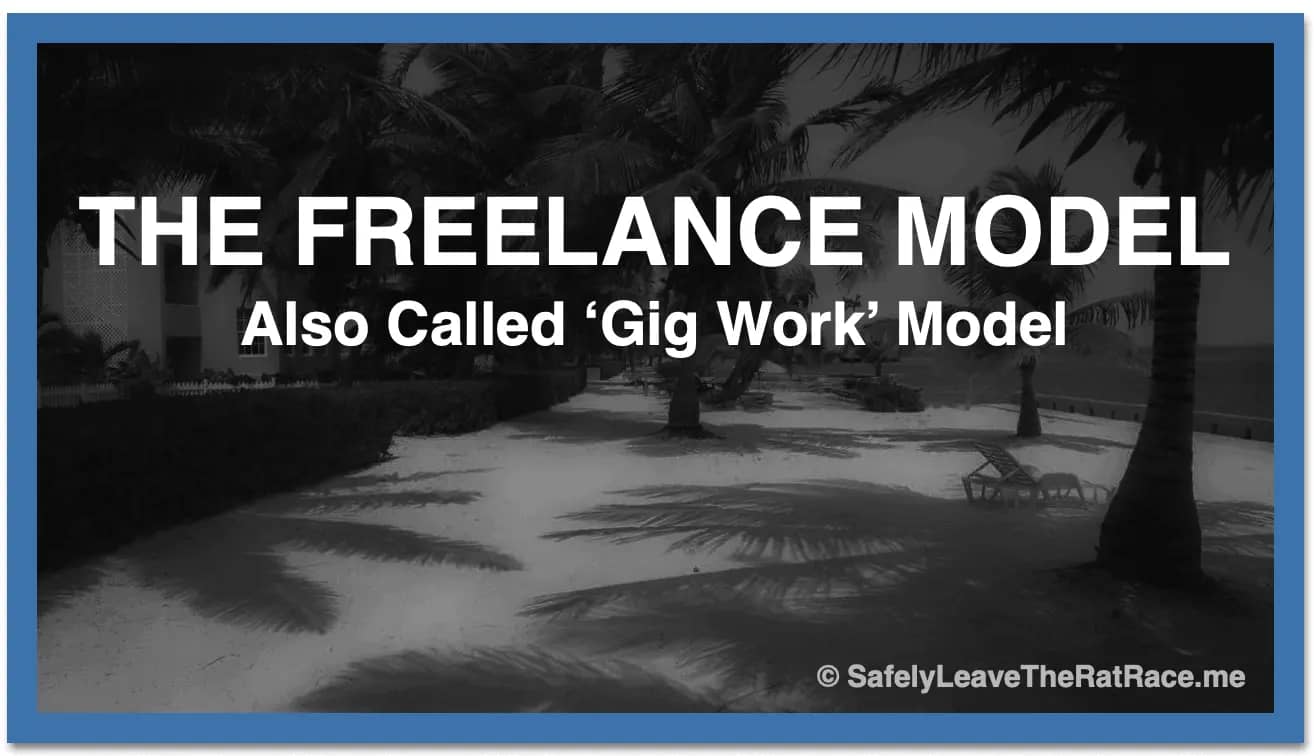 VIDEO: How It Operates | Variations & Examples | Advantages | What It Requires From You | Disadvantages | Secrets To Success
FREELANCE MODEL (Also called 'Gig Work'): This is the single fastest growing employment sector in North America, Europe, and Asia. For most people, it's the #1 fastest way to start making money online.
It's also the least expensive online business model to set up. In fact, it often cost exactly zero to get started and start earning. It's not for everyone, but if you have the right mindset, temperament, and work ethic you can not only make good money, you can make great money.
VIDEO: How It Operates | Variations & Examples | Advantages | What It Requires From You | Disadvantages | Secrets To Success
EXPERT MODEL (Also called Coaching or Consulting): This is the other fast track to online income – for people who have an existing skill, knowledge, or profession that permits them to find a ready clientele.
Even for the people who don't easily see themselves as an 'expert' at anything, this model has the potential to find sub-niches where your life experience can be monetized. It can also be one of the most rewarding and satisfying models because you directly help clients or customers.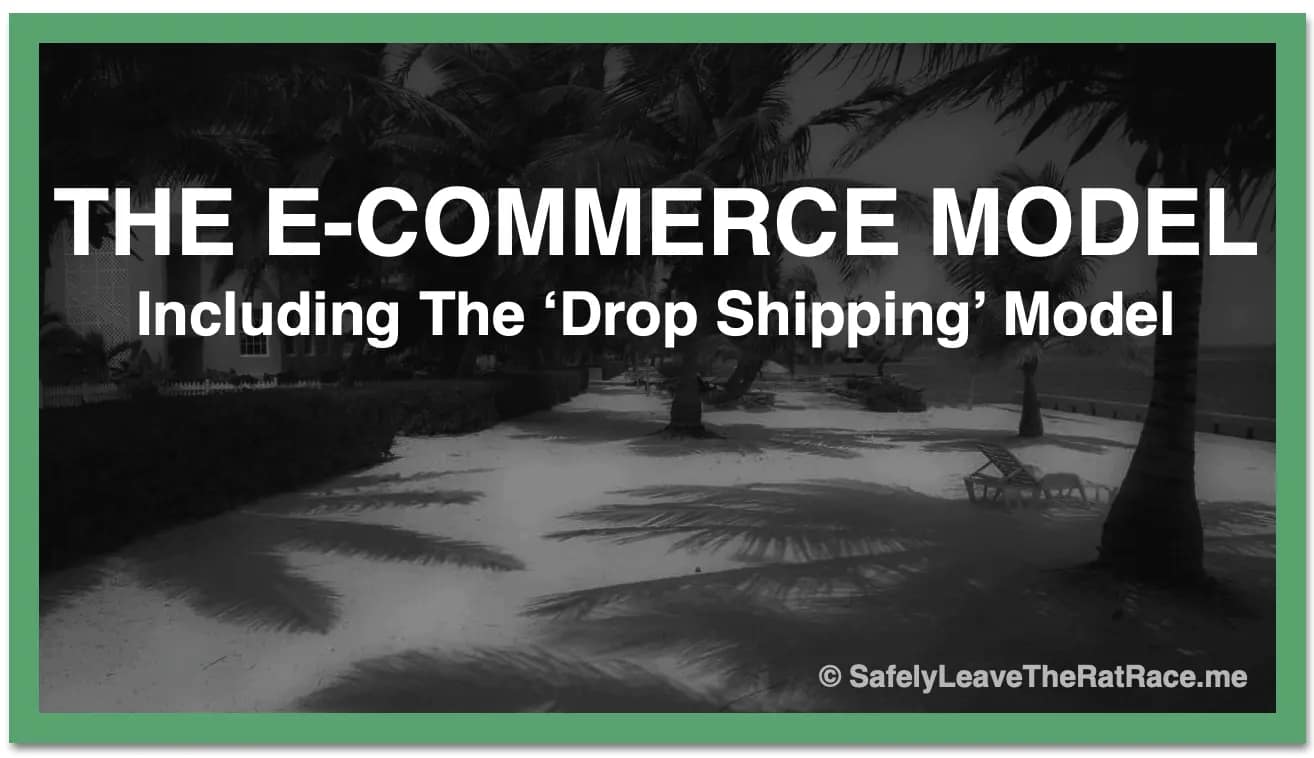 VIDEO: How It Operates | Variations & Examples | Advantages | What It Requires From You | Disadvantages | Secrets To Success
ECOMMERCE MODEL (Including Dropshipping): This type of business was already growing at a stellar rate – then the pandemic hit and it saw ten years of adoption occur in four months. Now more than ever, millions of people are shopping and buying online because they've learned how easy and convenient it is.
This model also has the advantage of allowing an owner to stay in the background and not be the face of the business. Nice for introverts.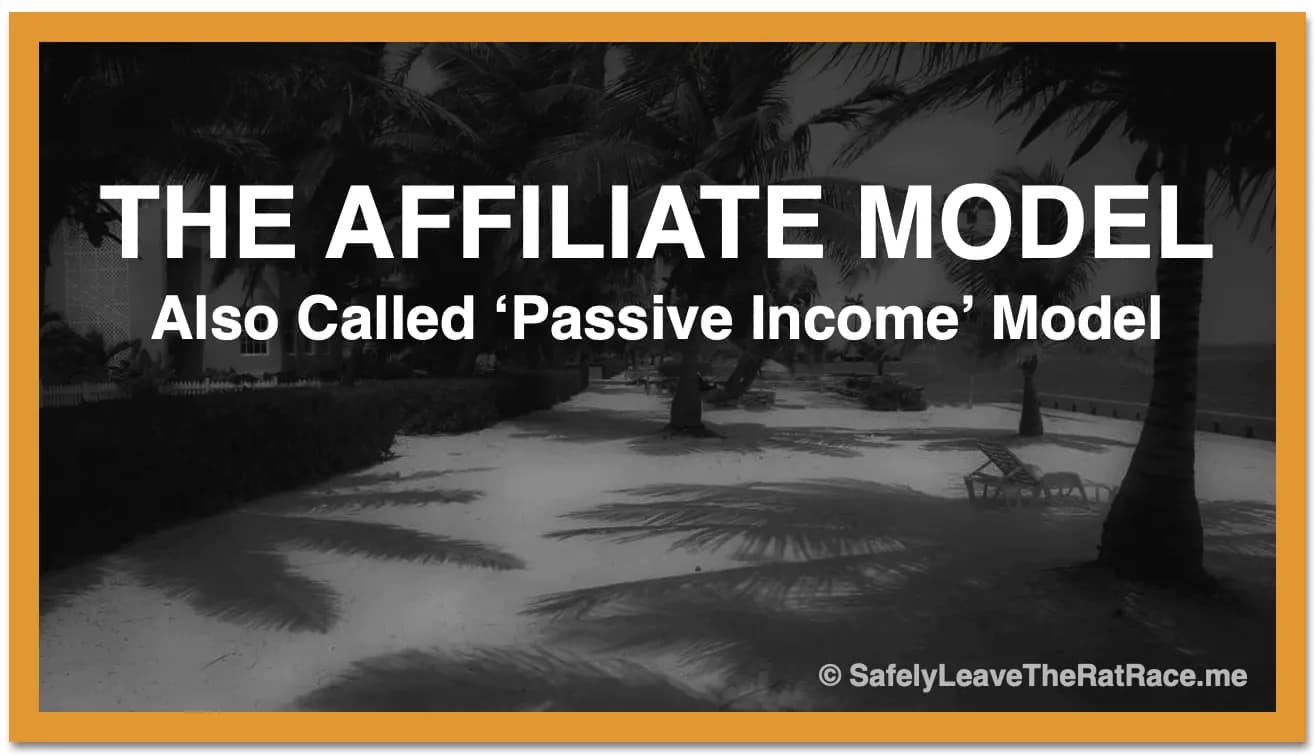 VIDEO: How It Operates | Variations & Examples | Advantages | What It Requires From You | Disadvantages | Secrets To Success
AFFILIATE MODEL (Also called 'Passive Income'): This is an easy model to understand because it's actually been used for centuries. It can be very lucrative and it can scale into the stratosphere using outsourcing.
However the term 'passive income' is a bit misleading – this type of business requires just as much work as any of the others. But this is another place where the owner can be virtually anonymous and have no contact with customers because there really are no customers.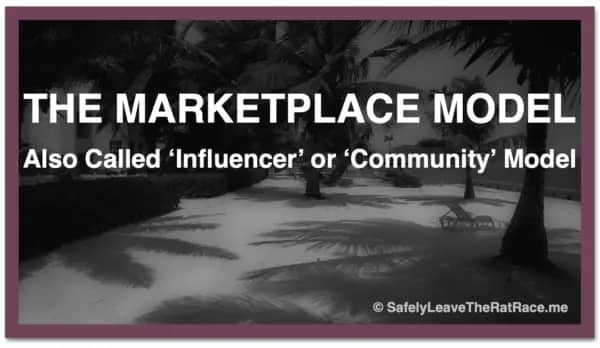 VIDEO: How It Operates | Variations & Examples | Advantages | What It Requires From You | Disadvantages | Secrets To Success
MARKETPLACE MODEL (Also called 'Influencer' or 'Community'): This model takes full advantage of one of the most powerful aspects of the online world – the ability to drawn people together despite physical distance.
When you can combine that aspect with building a marketplace or community with a focus on something you personally value and want to be part of, it can be the best opportunity you'll ever get to immerse yourself in what you define as your dream life.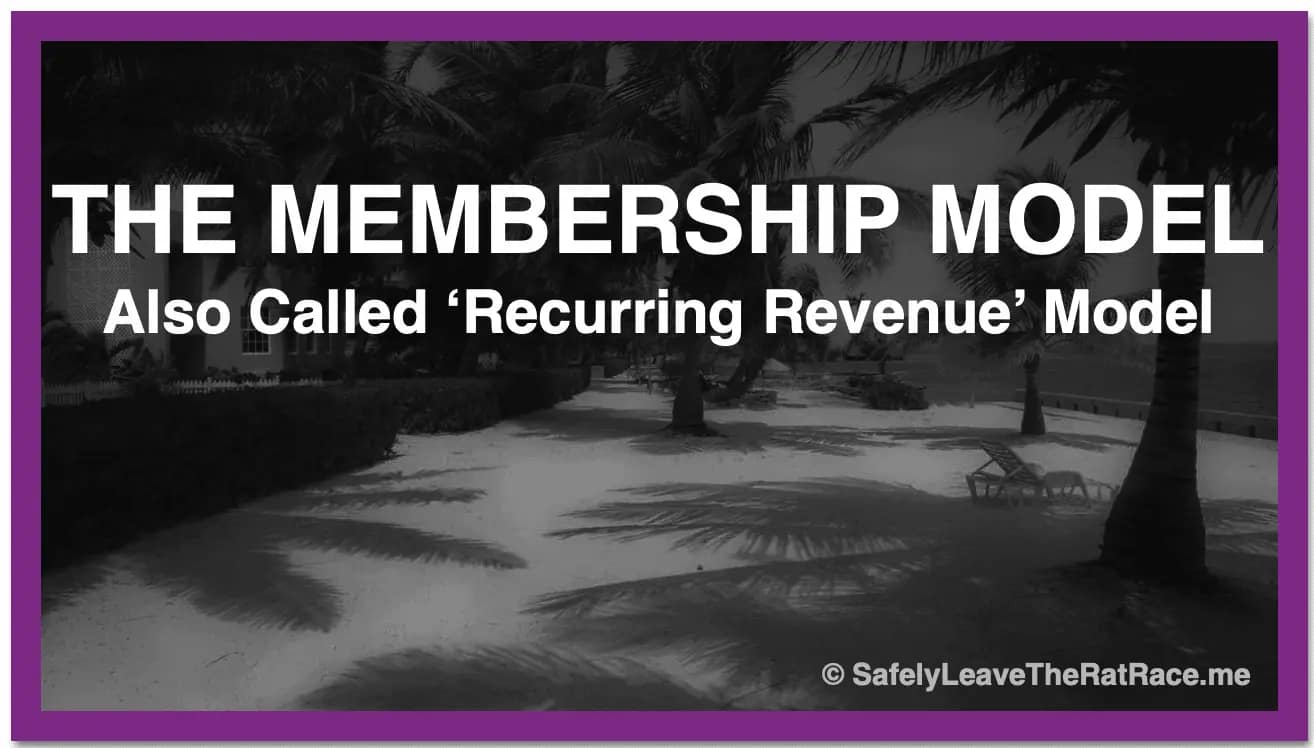 VIDEO: How It Operates | Variations & Examples | Advantages | What It Requires From You | Disadvantages | Secrets To Success
MEMBERSHIP MODEL (Also called 'Recurring Revenue' Model): Often a hybrid of two or more of these models, Membership can deliver all of the advantages of most others and combine them with the peace of mind that comes from recurring billings for an ongoing value you create.
It's also another opportunity to create a business centered around something meaningful and fulfilling to you personally. By focusing on a tight sub-sub-niche, it can be possible to make a very nice income from just a few hundred members.
See For Yourself:

Here's Just – 5 Minutes – Taken From

Over Three and a Half Hours

of Video

BONUS VIDEOS:

From Our Essentials Series – Elements That Help You Build and Scale Any Online Business

We Help You Choose, Build and Scale Your First Online Business
Our business is all about helping you with your first online business. Become a lifetime member and you'll immediately learn about The Six Fundamental Online Business Models and all of the future videos we add.
Finally, you'll know what you need to know to make an informed, confident decision about what type of online business is best for you personally. And you'll see the path forward to getting what you've wanted for years – your own source of portable income that you own and control.
• access to nearly three hours of informative video that gives you the real knowledge you need
• a priority email address to ask us questions about anything in the videos
• access to all future videos about essential elements of building any online business
• the ability to receive our private, 1-on-1 mentoring and coaching (see options in new tab)
Our entire business – our "sub-sub-niche" – is directly helping people like you who just want their own online business and need honest, affordable advice from someone who knows how to do it because they've been doing it for many years.
We know that all six of these online business models have been proven to work for two solid decades, no matter what the international economy is doing.
They require a tiny amount of capital to get up and running, which means almost no risk to you.
And you could have any of them up and running in less than a month.
You just need the right information and someone experienced who can advise you along the way.
Become a member today. We look forward to getting to know you.
NEW MEMBERSHIP IS NOT AVAILABLE IN 2023.
[ultimate_spacer height="30″]
GIANT FREE BONUS: PERFECT SEO COURSE
By Connie Brentford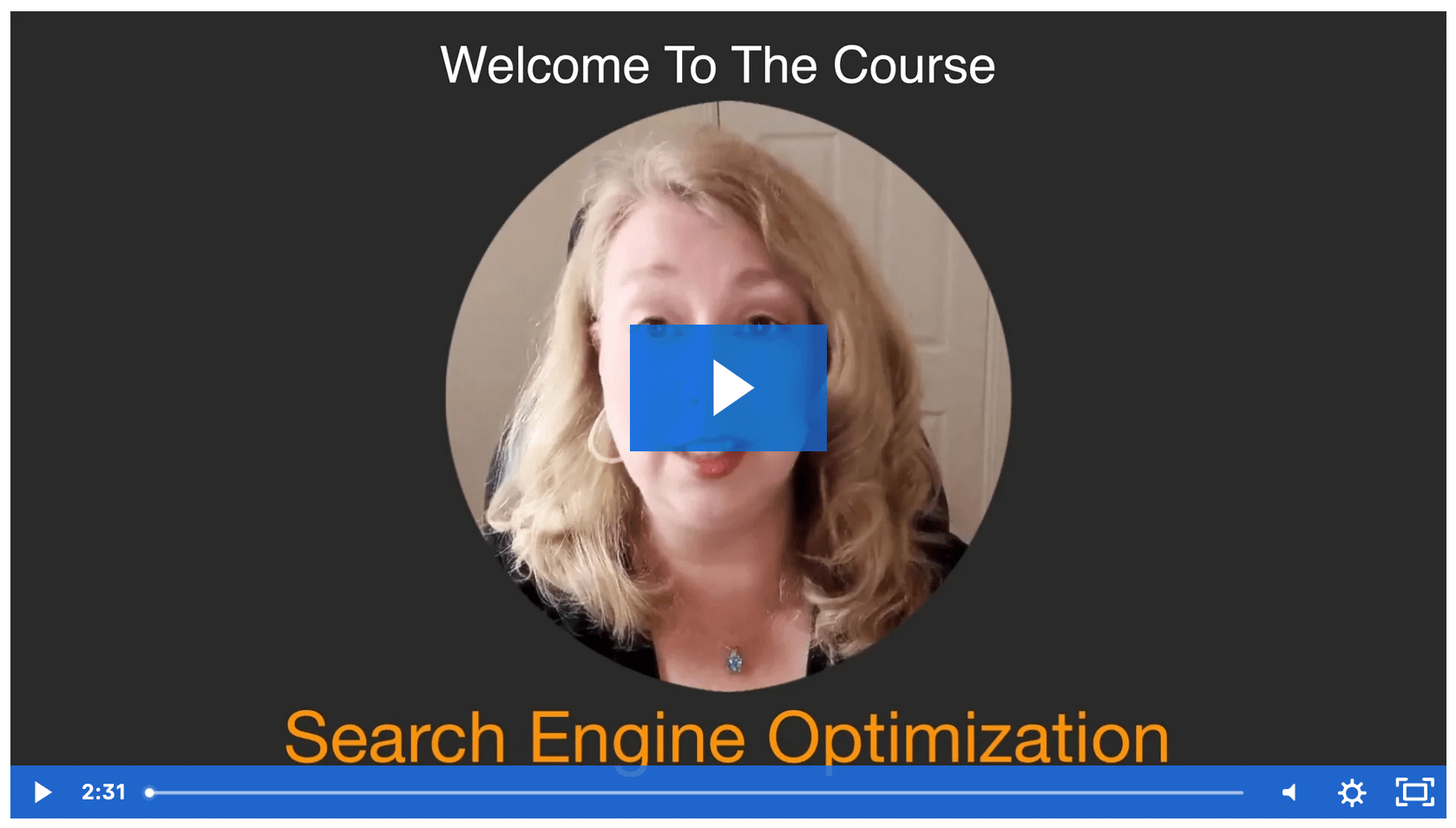 No matter what type of online business you decide to create, you will need to pay very close attention to Search Engine Optimization because this is how you pull the exact people you need to your website.
Connie is a pro at SEO and has been helping her author clients for years. This complete course was originally created for the purpose of partnering with a large website that was going to sell it for $200 or so. (After Connie completed the course we began to see evidence that this partner was too disorganized and inefficient to meet the requirements of our mutually agreed written contract. So we exercised our right to withdraw from the partnership.)
Rather than market it ourselves for $200 (which it is absolutely worth!) we decided to make it a free bonus to our Lifetime Members here at Safely Leave The Rat Race.
It's almost 90 minutes long and there isn't a minute of fluff. These are the real world information and tactics you need to make every word on your website benefit you financially.
SEO is like a science

. You have to get everything on the page right or it just won't help you. A random 2,000 word article could bring zero visitors to your site. Virtually the same article using the known, observable, and verifiable elements of perfect SEO could bring hundreds or even thousands of monthly visitors to your site that are all looking for exactly what you are offering – month after month – for years.
And this is all free traffic!
Connie will show you:
How Google brings you the right visitors using search

Why ranking on page one of Google is critical to the financial success of your business

Where to find your best customers online and how to use what they say as a resource for unlimited content

How to find eager visitors looking for your products and turn them into customers

Different ways to get valuable free and paid visitors to your website and which strategy is the best for your site

How to make sure your site is secure and friendly for customers and for Google

Why being a small niche site that uses SEO gives you a huge business advantage

Everything you need to create great, share-worthy SEO content

What a perfect page one SEO post looks like online and behind the scenes

How to analyze the traffic to your website and use that information to make better business decisions

What you need to know to successfully outsource your SEO
The course is divided into 11 video modules that you can stop, rewind, and review as many times as you need. You'll have full access as part of your Lifetime Membership.
Honestly, if you're serious about making money online this bonus course is worth more than the cost of your entire membership.
Included Resources:
1. A complete transcript of the course
2. Content Checklist and links to online tools
NEW MEMBERSHIP IS NOT AVAILABLE IN 2023.
OK, We'll Remove All Your Risk
It can be stressful to start along an unfamiliar path. We get that.
We thought about this and asked ourselves what we'd want from a company under the same circumstances.
It comes down to removing all the risk so we'd have zero fear of the decision to proceed.
So that's exactly what we are going to offer you.
Become a member now and here's what you can do – immediately.
Review all of the videos

Work through as many of them as you want, at your own pace

If you have a question, send us a private email from the Member's area
Take a full month to do all of the above.
If you don't think there is massive value for you just tell us and we'll refund 100% of what you paid. No questions and no BS. Done.
In all honesty, we don't know how to make a safer, more fair offer than that. You get guaranteed value and we take 100% of the risk for you.
If you don't want our decades of online business knowledge and experience – even on these no-risk terms – you probably just aren't ready to start your own business yet.
But consider this – we really are extending our hands to help you personally. And that isn't easy to find these days.
Pete & Connie
[ultimate_spacer height="50″ height_on_tabs="20″ height_on_tabs_portrait="20″ height_on_mob_landscape="20″ height_on_mob="20″][ultimate_fancytext fancytext_prefix="This is the New Path to" fancytext_effect="ticker" strings_tickerspeed="300″ ticker_show_items="1″ sufpref_color="#000000″ fancytext_tag="h2″ fancytext_strings="Personal Freedom
Financial Independence
Meaningful Work
Life on Your Terms" fancytext_color="#dd3333″ prefsuf_font_style="font-weight:bold;" strings_font_style="font-weight:bold;"][ultimate_spacer height="150″ height_on_tabs="20″ height_on_tabs_portrait="20″ height_on_mob_landscape="20″ height_on_mob="20″]