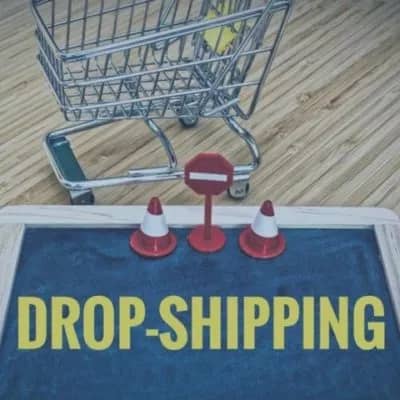 Need an online business idea with very low start-up costs? Start a business using the dropshipping business model.
This beginner's guide tells you exactly what you need to know to start a dropshipping business in 2021.
By the end of this guide you will know all the components of the dropshipping business model and you'll know how to take that first step to owning your own ecommerce store.
Drop shipping is one of the best business ideas I recommend without reservation because it is a proven way to make a sustainable online income.
Let's Get Started
I'm excited to tell you about this model because it is the number one business model that I get asked about. Online retail has exploded over the last 10 years and 2020 was the year that pushed it even harder to the forefront. As an online business owner, I can testify that all of my businesses were more profitable because of the change in lifestyle for buyers across the globe. This is good for you because people are now much more comfortable shopping in e-commerce stores and there is plenty of space for new online retailers.
The Dropshipping Business Model Explained
Let's quickly define dropshipping so we're on the same page.
A drop shipping business is any business that fulfills customer orders by buying the product from a supplier and then has the supplier ship the product to the customer. So for you, there is no warehouse, storage costs, no inventory or shipping costs.
You provide the digital storefront and online customer service. You're essentially responsible for the supply chain management. So if a product is damaged during shipping, you're expected to facilitate the return and have your supplier send out a new one. Your customers rely on you for service and your supplier relies on your as well because they never interact with the customer.
Essentially, a dropshipper just maintains a website and never touches the products. The products are housed in a supplier's warehouse.
In your store, you can have products available from many different suppliers. And here's the great part. When the customer buys a product, they pay you and then you purchase the product from your supplier. You're never out of pocket.
How Much Does it Cost to Set Up a Shopify Store?
The start-up costs for a dropshipping are very cheap. I recommend Shopify as an e-commerce platform because their basic plan is only $29/per month and they have a free trial.
You'll need to buy a domain name which is only about $12 per year. You can purchase a domain name yourself or you can buy and register it through Shopify. I personally prefer to own my domain names outside the platform I'm using for more personal control. Lean Domain Search is a great place to start to brainstorming a name for your business.
Ideally, your domain name should have words in it that your customer would type into a search engine.
For example: Country Kitchen Bistros or Deluxe Portable Bar Store
Having your main store product in your name can be helpful for ranking higher in Google which will bring more potential buyers to your website.
Need some store ideas? This site maintains a list of the top Shopify stores.
You can set up the store yourself or you can pay a freelancer on Fiverr or Upwork to set it up for you. This can cost $300-$500 dollars depending on how many initial products you'd like uploaded to get started. This cost is optional though. You can do all of it yourself if you have the time.
Selecting Your Main Product
Choosing your product line is a fun part of setting up your business. We recommend that you choose a product that you actually like or would buy yourself. Your prospective buyers may ask you about your products before they buy and your enthusiasm may make the difference between getting the sale or not. It's also important to know your nich and your products well. You need to be an expert on what you're selling for the purpose of marketing online and writing about your products in your store.
For your main products, I recommend that you sell higher ticket items. A higher ticket item would be around $500 to $1,000 dollars or even more. There's a reason for this! You pit the same amount of effort into selling a higher priced item as you do a cheaper item. You'll need to provide customer service whether you're selling massage chairs or kitchen aprons. But your profit will be higher selling a $900 massage chair.
Make sure there is a demand for your product by doing some simple Google searches and see who is already selling it. Try to pick products that customers would rather have shipped to their home than go get themselves like a floor to ceiling bookcase with glass doors. When you sell higher priced items you're normally selling to a demographic that will easily spend $1000 on a quality item for their home.
Selecting Accessory Products
Accessory products should compliment your core products. They may be cheaper than $500 but they're something your buyer needs.
For example: If you sell billiard tables you might choose pool cues, balls for various games, or billiard table lighting as your accessories.
Choose a Reliable Dropshipping Supplier
You can have multiple suppliers for your e-commerce store but do some research and make sure the supplier has a good reputation. Being able to rely on your supplier to ship the items in a timely manner to the customer is critical to the success of your business.
Go online and see which suppliers other ecommerce stores in your niche are using. Then carefully check out each suppliers' website.
Your Dropship Supplier Also Picks You!
You'll need to set up a demo store with a few products from your supplier in order for the supplier to approve you to sell their products. Suppliers will want to see that you know what you're doing and you won't mismanage the sale of their product line. Your relationship with your supplier is one of the most important things in your business. You want them to reliably supply the products and they want you to reliably represent their products and deal with customers.
Sales Tax and Company Set Up
Because I'm not an accountant or an attorney I can't offer professional advice on the topic of taxes and company structure for your business but I can tell you what other store owners have done. In the US you will likely be required to collect sales tax from your buyer to remit to your state government. In order to do this, you need a resale certificate that comes from your state. The state requires you to have a Tax ID to set this up so many store owners set up a company as the taxable entity and use their company EIN number. To get all the questions answered for your specific state or country, I suggest contacting Legal Zoom.
Marketing Your Dropshipping Store
Google Ads
When you sign up and use Google ads to advertise your business your product has the potential to show up and the top of the search engine results page. People see your products first and many of them will click through and buy.
Content Marketing for the Dropshipping Business Model
Content marketing refers to the content posted on your e-commerce store. This content is written with the purpose of converting the reader into a customer. You have the opportunity to create product quality product descriptions and product pages, PDF product guides, faq content and more.
Some store owners create a blog at their store specifically for this purpose. Writing about the products you sell makes a potential buyer feel like you are an expert in your niche and it makes them more comfortable purchasing from you.
When you write content that includes the words that people type into a search engine, Google will rank your pages in their search engine and send free, organic traffic to your store. This is called Search Engine Optimization or SEO
Social Media Marketing and Advertising
Facebook, Instagram, TikTok are all great platforms for advertising dropshipping products. You can set up the basic, free accounts for your business and start advertising right away or you can build a following first of people who love your products and share them with others. If you have a hot product that people love you may be able to get an influencer in your niche to share your product. You can also pay influencers a fee to feature your products on their social media channels.
Email Marketing
No matter what kind of online business you have your email list is a golden opportunity to increase your sales. If a prospect has signed up on your email list, that means they are interested in your products. Emails with coupons and special pricing sales can be sent out routinely to your customer list to increase your revenue.
Frequently Asked Questions
Is dropshipping still profitable in 2021?
Yes, dropshipping as an online business continues to grow and be very profitable in 2021. E-commerce activities in general have increased due to government imposed lockdowns and the need for people to work from home. Some at-home workers have started dropshipping businesses on the side as a way to bring in extra income. If their stores continue to grow they may be able to replace their job income and be their own boss.
How much do dropshippers make?
There are a lot of factors that go into a dropshippers income including; how old the store is, how many products they sell and their ability to successfully market their store. The high-ticket dropshippers I personally know that are doing a great job are making four figure and five figure monthly incomes with the five figure monthly incomes from stores that are over five years old. The sales in their stores are trending up each year and other than some brief supply chain issues caused by the 2020 pandemic their stores were more profitable in 2020 than in the previous year.
Can you start dropshipping with no money?
I recommend Shopify, which would only be $29 per month. That being said, if you intend to do the store creation with a free Shopify template and upload your own products, then the platform will be your only cost.
What should I dropship in 2021?
Here are some successful, high-ticket dropshipping niches that I've researched and recommend.
buffets and sideboards, treadmill desks, tiny houses, pub and bistro tables, ergonomic chairs, foosball tables, kitchen sinks, solar panels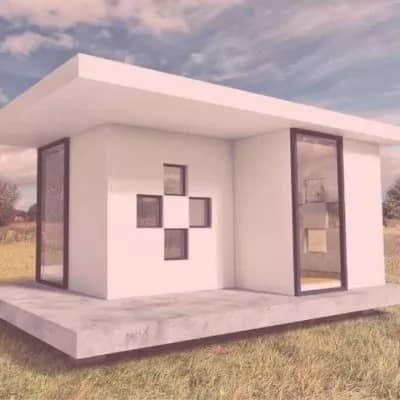 Is dropshipping a legitimate business?
Absolutely! This is a valid question because you're selling physical products, yet you don't ever hold or see the physical products. While this appears intangible it's really not. Droppshippers are the middleman in the business relationship. They bring the buyer and the supplier together and take a cut of the profit.
How do dropshippers make money?
When your customer purchases from your store you get paid. You then have to purchase the item from your supplier at a reduced cost. The difference you keep is called gross margin. Once you subtract your business expenses from the gross margin you have your net margin. That's the money you get to keep.
So this is the dropshipping business model explained. With any online business idea you need a solid dropshipping business plan. I encourage you to imagine yourself running an online store and the freedom of lifestyle it could bring you and your family. A dropship business can be run from anywhere and you can set your own hours. You can even hire virtual assistants to run part of the business for you so you have even more free time.
Want to know more about our videos and courses?

Subscribe to get our latest content by email.