In pre-pandemic 2019, 57 million Americans already freelanced in some capacity. Some kept their day jobs and freelanced on the side, others found their best freelance jobs from home.
The restrictions enforced upon us due to the Coronavirus pandemic have only rapidly accelerated this freelancing trend. I've created a list for you that shows the best freelance jobs from home for 2022 and most of them are entry-level to mid-level skills based jobs so you can quickly educate yourself or brush up on your skills to get started.
Working from the comfort of your home opens up a lot of possibilities for lifestyle and freedom. You can work from anywhere if you have the right kind of freelancing job and a reliable internet connection.
Working from home as a freelancer will save you thousands of dollars each year and more importantly it will raise your standard of living because you're calling the shots on your lifestyle.
Freelancing works for both parties because it significantly cuts the costs for both the employer and employee. The amount of money saved by working from home can then be reinvested elsewhere.
Advantages of Working From Home
With a computer, internet connectivity, webcam, and video conferencing apps, you can work from any virtual location. Working from home allows you to have a flexible schedule that you can dictate. As a freelancer, you can work from your home or your favorite vacation destination thousands of miles away. You get to choose the clients and projects you want to take on, which is vital in increasing your productivity.
You control how much you can earn, and you are more likely to have a better work-life balance. As a freelancer, you are not answerable to a traditional manager, and you can easily leverage your knowledge and skills.
Working from home allows you to save the time other office workers spend stuck in traffic.
For who struggle with social anxiety or other mental health issues, working from home is an effective way to continue earning outside toxic workplace environments.
Freelance jobs can also be side jobs taken to supplement the earnings from your formal day job.
The Best Freelance Jobs From Home
For the beginner, it can take some time to start earning income. It can also take some time to establish yourself on the job market when you're a newcomer.
As you might suspect, there are millions of people out there who share your interest and desire to work. If you're working in an overcrowded freelance job market, the competition to land gigs can be tough and you may not get the rates you know you deserve in the beginning. Like in any other sector, as a freelancer working from home, you'll have to keep at it earning good reviews and testimonials in order to scale up to consistent six-figure earnings each year.
Luckily, the freelance economy has so many job categories to choose from, you learn a new skill to enhance your other skills. Sites such as Udemy, teach you new ways to leverage your knowledge in the freelance market. And LinkedIn can help you network for freelance opportunities and teach you new skills with their premium monthly service.
In this guide, we'll take an in-depth look at different freelance jobs that can pay well that you can do from home. If you are looking to avoid the distractions and hassle of the traditional 9-5 workplace, here are the best freelance jobs to do from home that are not only in demand but can pay well.
Social Media Manager
According to Backlinko, over 3.81 billion people used different social media platforms in 2020, almost double the 2.07 billion users recorded in 2015.
The number of social media users will keep growing, making social media a crucial part of any business's online presence. Social media managers, sometimes called a social media coordinator are responsible for the creation and execution of a brand's social media marketing strategy.
The average person has 8.6 accounts and spends up to two and a half hours on social media each day. Therefore, it is essential that businesses leverage the potential of social media to connect with consumers.
As a social media manager, you will represent a company across all or some of its social media channels. You act as the sole voice of a business on social media through managing its social media channels. Your duties include creating and scheduling content, gaining followers, engaging followers by responding to comments and inquiries, replying to messages, setting up campaigns.
A social media manager helps get the company's message across and interacts with its social media followers.
SEO Content Writer
SEO content writers are writers responsible for creating content that aims to increase organic traffic to a company's website.
As a content writer, you'll need to understand how people search online and how to incorporate that into the content you're creating for publication.
SEO writing is one of the most sought after writing jobs on freelance job boards because when it's done correctly, it can really increase the revenue of a website.
As an SEO content writer, you'll research, plan, create, and optimize content to increase a site's organic visibility and SERP ranking.
SEO content writers can write different types of content like:
Blog Posts
Long-form Web Content
Expert Industry Writing
News Pieces and Press Releases
Frequently Asked Questions (FAQ) Pages
How-To Guides
Ghostwriter
Are you interested in working from home as a ghostwriter? As the name suggests, a ghostwriter freelancer is considered a ghost. As a ghostwriter, you'll be hired to write copy like speeches, articles, blog posts, email newsletters, web copy and books. This writing is credited to another author.
Screenplay ghostwriters can also create, edit, and rewrite scripts for others without getting credit. But they get paid. And you don't have to be proficient in ghostwriting for all areas. Most ghostwriters specialize in one type of ghostwriting and try to make a name for themselves.
Ghostwriting is an in-demand and highly lucrative skill because most people who want to pay a ghostwriter just don't have the time to do the job themselves or they don't feel confident in their skill as a writer.
Ghostwriters can also earn a partial writing credit as part of their ghostwriting work. A book that partially gives credit to the writer will earn you anywhere between $20,000 to $80,000. If no credit is given for the book, you can earn $40,000 to $100,000.
The more involved the work, the money you will make. Some ghostwriters will just do some research online and then they can create a book. There is a nice living to be made from freelancing as a ghostwriter this way.
But some projects require serious in-depth research and interview and investigation skills. Those ghostwriters make the most money and are routinely sought out by high-profile, CEOs politicians and celebrities to write their stories.
Editor and Proofreader
As a freelance editor or freelance proofreader, you get to work during the different revision process stages of a manuscript or other written work.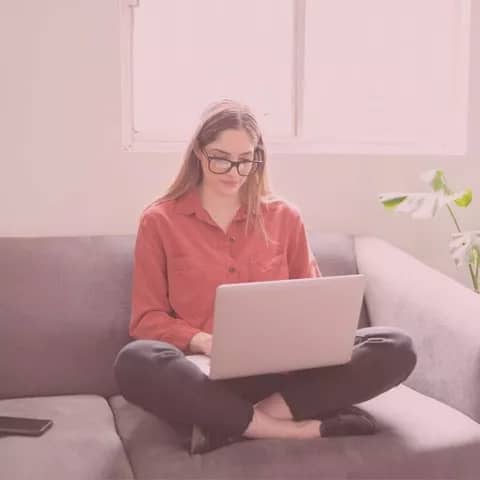 Editors are responsible for correcting developmental writing issues in a manuscript as well as wordiness, sentence construction, and language clarity.
As an editor, your duty is to improve the tone, clarity, style, and readability of the text to ensure it is consistent and clearly conveys the message. Editors specialize in certain types of editing. For example, a developmental editor can help a writer complete a good first draft by helping them develop the story. And a line editor looks at the manuscript at the sentence level to make any changes necessary.
This is one of the most popular remote jobs for people who like to write and edit. If you like to correct mistakes in text and do some light rewriting then this may be satisfying freelance work.
Proofreaders are responsible for correcting grammar errors, misspellings, punctuation errors, and textual or numerical inconsistencies to fix factual errors. Proofreading is the last step in the revision process before publication, and it also tackles run-on sentences and typographical errors. According to the Editorial Freelancers Association (EFA), the average hourly rate for proofreaders is $30-$50/hour.
Copywriter
Copywriting, a type of freelance writing, is another freelance job that can be done from home. As a copywriter, you are paid to write copy. Copy are words written to prompt the reader to take action; most often, buy a product. Other forms of action can include subscribing to a newsletter, filling a questionnaire or survey, clicking a link, donating to a cause, or booking an appointment.
Copywriting is a form of persuasive marketing that promotes a business, product, organization, brand, or service. An ideal sales copy, also known as copy, should be clear, compelling, educative, and engaging. Earning an average of $25 to $35 per hour, a trained new copywriter can earn anywhere between $52,000 and $62,000 annually.
As a copywriter, you'll be required to create sales content for a website, including writing product pages, landing pages, newsletters, etc.
Website Designer
A website designer is a creative who specializes in creating an appealing website for their client. A web designer's primary responsibility is to create a website's design and layout. A designer can work on a brand-new website or update an already existing website.
Web designers combine text with pictures, graphics, sounds, and video to create an attractive and engaging site. Web designing is a highly sought-after skill. Designers help companies establish their online presence.
Designing an entire website project is highly lucrative and can earn a freelancer over $5,000 depending on the project's size, among other factors. The average cost of hiring a web signer is $75 per hour.
Website Developer
A freelance website developer is a programmer who is responsible for the coding of a fully-functional website. Web developers handle technical aspects such as website speed, traffic capacity, performance, security, etc.
Web development is a highly-profitable technical skill that may require knowledge of languages such as HTML, CSS, JavaScript, etc. Designing, creating, setting up, and maintaining a business website will cost between $5,000-$10,000.
Web Dev is a highly evolving and demanding skill. Task can range from creating unique widgets, developing online tools, bug fixing to automating specific tasks.
Digital Marketing Freelance Jobs From Home
Digital marketing is a top in-demand set of marketing skills that uses the internet and online-based technologies. As a general digital marketer, you will be leveraging online marketing channels such as search engines, social media, websites, email marketing, Google PPC Ads, and mobile apps to promote and sell products and services.
Digital marketing is an integral part of marketing, as every company needs marketing and an online presence. Most of the work from home opportunities discussed in this guide are essentially types of digital marketing.
In digital marketing, you can choose to be a generalist, meaning you do all types of marketing or you can specialize for example, as a Pinterest Marketing specialist. As a specialist, you can be an expert at what you do.
Virtual Assistant
A freelance virtual assistant can work from anywhere and serve multiple clients. They work as an independent contractor and can set different rates based on their clients' needs. For example, one client may need a VA for customer service tasks only and a different client may require data entry and social media posting. VAs often specialize in certain business models like e-commerce, bookkeeping or content management.
VAs earn more money when their knowledge is specialized but their value also comes from the ability to wear many hats and even fill in for other individuals in the business when needed.
Google PPC Advertising
PPC advertising stands for Pay-Per-Click advertising, also known as search engine marketing (SEM). It is a form of digital marketing where advertisers pay a certain fee each time a user clicks on their ads.
Fundamentally, PPC advertising is a method used by website owners to buy traffic to their sites instead of generating site visitors organically through SEO content writing.
Search engine advertising is among the most popular forms of PPC advertising. Other forms of PPC include display advertising, social media advertising, and remarketing. As a certified Google PPC advertiser, businesses will hire you to set up, run, and optimize their PPC campaigns.
Facebook Advertising
With over 2.6 billion monthly active users, Facebook is the leading social media network. Businesses have already identified the marketing potential Facebook possess and seek to acquire potential customers through Facebook advertising.
Facebook is an effective marketing platform that allows advertisers to create ads targeted to specific audiences filtered by age, location, and other demographic factors. Through paid advertisements and organic posts published on Facebook, businesses can present their products and services to the massive following that Facebook enjoys. As a work from home Facebook Advertising specialist, you'll be responsible for keeping customers informed, creating a brand identity, and broadening the brand's global reach.
Search Engine Optimization
Search Engine Optimization, or SEO, is the process through which a work from home freelancer can be hired to help increase the quality and quantity of the traffic a website gets organically through search engine results.
Most SEO work focuses on Google Search, the most popular search engine covering over 90% of the worldwide market. Other search engines in the market include Bing, Baidu, Yahoo, Yandex, DuckDuckGo, and Yippy.
As an SEO expert, you'll be tasked with optimizing online content to ensure it is among the top search engine results when users search certain phrases known as keywords. As an in-demand skill is crucial to ensure you employ white hack SEO techniques only to prevent your client's websites from being penalized.
SEO involves such tasks as:
Improving title tags
Carrying out keyword research
Doing competitor research
Keyword mapping
Optimizing the website and already existing content
Producing regular optimized content
Increasing the link equity
Building social media networks
Data Entry
Data entry is one of the least glamorous and thus most competitive type of work from home jobs. Given its non-technical nature and ease of entry, getting a data entry gig can be difficult and often underpaid, especially when competing with a global talent pool. However, if you're patient and can type quickly and accurately, then you'll enjoy working on data entry projects.
In essence, data entry involves using a computer to input alphabetic, numeric, and symbolic data into a document or system database or application for business use as per the client's requirements. With new hires earning as low as $10 per hour, it is the least paid of the 16 work from home opportunities on this guide. Data entry jobs can be a great way to gain vital experience for other jobs that require administrative support work.
E-book Writing
An e-book is short for an electronic book that uses e-book readers in computers and mobile devices to display the long-form text in book format, unlike traditional publishing. Most e-books are often formatted as PDF documents.
With over 200,000 e-book authors selling on Amazon, e-book writing is an in-demand freelancing skill without a doubt. E-books are a cost-effective alternative to printed books as they are cheaper to produce, distribute, and sell than paperbacks. The more affordable costs associated with e-books are because e-books do not require paper, printing, trucking, or retail space. 

However, making money selling e-books can be challenging. Only an estimated 3%, representing about 5,000 of the self-published authors on Amazon, consistently earn over $10,000 every year. Only about 1% of all self-publishing e-books are making decent returns.
Motion Graphics
Heading into 2022, motion graphics specialists are in demand.They create animation and digital footage combined with text and audio to create an illusion of motion in multimedia projects.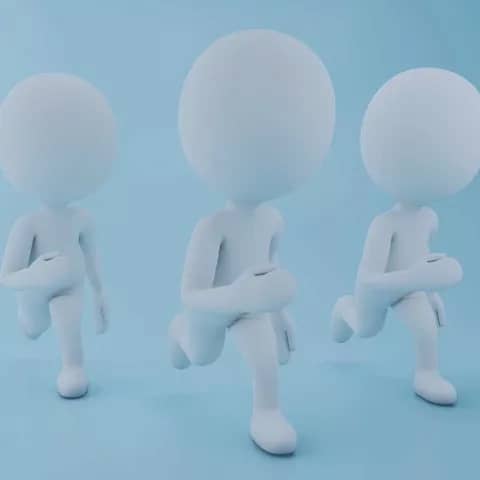 Motion graphics are used by businesses to tell a story. When used appropriately, motion graphics can make a great addition to any brand's content marketing strategy. 

As a specialist motion graphics freelancer, you can earn $1500 per day creating animated titles, logos, icons, UI animation, broadcast graphics, infographics, presentations, GIFs, and videos for promotional ads, emotive videos, movie title sequences, explainers, etc.
Some of the software programs they use are Adobe After Effects and Apple motion as well as others. So you would need to be proficient in the motion graphic software in order to freelance.
Software Specialty (Asana, Slack, e-learning)
Are you a pro with digital learning systems or Asana or Slack? Businesses and Entrepreneurs will hire you to set up these systems within their company.
Outsourcing this type of work to skilled freelancers is cheaper than training an in-house team to handle such projects, some of which may be time-sensitive. Depending on the level of experience required and the project's size, you can earn an excellent per hour rate working as a software specialist.
Graphic Designer
Graphic designing is a freelance skill that allows you to create visual concepts by hand or computer software to communicate ideas that inspire, inform, and captivate consumers. Designers are tasked with developing the overall layout and production design useful in creating a brand identity.
Designers can create:
Books, catalogs, journals, newspapers, and magazines
Visual brand identity, such as letterheads, business cards, and logos
Marketing materials such as infographics, flyers, brochures, postcards, and posters
Product packaging and labels
Presentations
Shirt & Apparel designs
Business Report Layout
Illustrations & clip-art
Work from home graphic designing is a highly sought-after skill as most businesses have a lot of design work to outsource due to the lack of an in-house design team to create the content. Graphic design is a technical skill that requires excellent mastery of design software such as Corel Draw, Adobe Photoshop, and Illustrator.
Besides using Upwork, Freelancer and Fiverr for graphic design jobs, many designers consult a job board regularly to conduct their job search. This also keeps them informed on which jobs are being outsourced on a regular basis.
The Best Freelance Jobs from Home
When it comes to making money online, freelancing in the gig economy is the quickest way to get money in your bank account when you're starting from zero.The remote work options and opportunities are endless once you decide to become a freelancer. The best freelance job from home that you can do is the one that you will stick with and enjoy.
Want to know more about our videos and courses?

Subscribe to get our latest content by email.