What is freelancing within the gig economy? It lets an individual offer flexible work services to clients through an online platform. Read on to figure out if a freelancing career is right for you.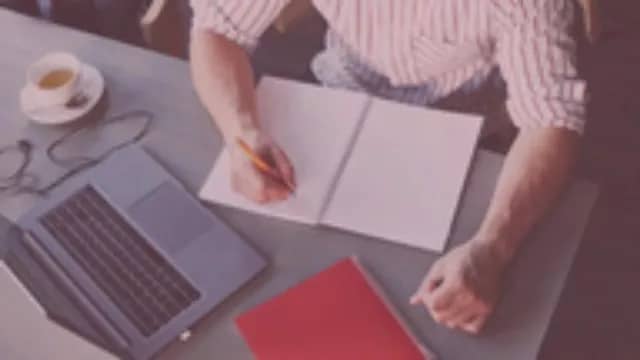 Before we get started, this article is about freelancing on the various online platforms. So this is work you can do from anywhere and you'll only need a computer and an Internet connection to accomplish it. In this article, I'll prepare you with everything you need to know about freelancing, its advantages, and disadvantages and how to get started with work as an independent contractor.
How Many People Freelance?
There are an estimated 1.1 billion freelancers globally, accounting for about 35% of the world's total employed workforce. By 2030, freelancers will represent about 80% of the total employment workforce. That's a big number and a big deal because if you are considering a freelance career, I encourage you to read through this article and weigh the pros and cons with that big number in mind.
Freelancing is growing in popularity on both ends. People like to freelance because of the freedom and lifestyle it offers them and businesses want to hire them because it keeps their costs down. So the work still gets done and both teams win.
Why Should I Freelance?
Freelancing is a proven online business model that has been around for decades and it has been bolstered by the remote work movement. It is a frequent starting place for people looking for online business ideas because of how quickly you can start earning money. It is one of the fastest ways to start earning an online income.
According to a freelance survey carried out by a freelance website called Upwork, the United States had about 57 million freelancers in 2019, who earned approximately $1 trillion, representing 4.8% of the U.S. GDP. The U.S. has the fastest-growing freelance market globally, and this trend will continue.
What is Freelancing?
Freelancing lets an individual offer their services to other entrepreneurs and businesses through the gig economy using online platforms like Freelancer.com.
You work as a self-employed person rather than being employed by a company. Freelancers are often called independent contractors because they can work for a company with a short-term or long-term contract but they are not employees. The company may pay them a flat fee for the work they do or they may get paid per hour.

What is the Gig Economy?
A gig economy is a market system that offers short-term flexible jobs. Companies in a gig economy hire freelancers as needed for work. A gig economy is the opposite of a traditional economy which is based on full-time employment where an employees focuses on a lifetime career with the company.
What is a Freelancer?
In a gig economy, a freelancer is a self-employed individual entity who provides services to businesses over a specified duration of time.
You may choose to use third-party businesses like Upwork, Fiverr, etc., to connect with entrepreneurs looking to hire you. You may also prefer searching for clients directly using methods such as cold pitching without ever needing to use third-party platforms. You'd do this with your own website, although this is considered advanced.
You can offer services to many industries through a wide range of skills such as; Marketing, Graphic Design, Virtual Assistant, Editing & Proofreading, Transcription, Writing, Project Management, Web Design, Social Media Management, etc.
While some freelancers provide general services, others offer very specialized services such as SEO content writers or YouTube video editing.
Your earnings will hinge on your experience, skillset, and target clients. Specialized skills such as Facebook Advertising are likely to pay more than general skills such as transcription.

The Advantages of Freelancing
Here are some of the benefits you are likely to enjoy by pursuing a career as an independent contractor:
Flexibility
Working as a freelance is a flexible career that allows the worker to set their working hours at their most convenient time to maximize output.  Additionally, you can use the time saved from not commuting to their workplaces to work on their client's projects.
Location Independence
Pursuing a freelance career is a satisfying venture for people who do not like working from one place. Unlike a full-time employment position that requires a worker to report to each morning, your position is not location dependent. Most freelance positions allow for remote working, meaning you can still work from your holiday destination as you travel the world.  The digital nomad lifestyle is fueled by people who want to work online from their dream location.
You Pick Your Clients
Even though you may be bound by a contractual agreement for your service, you are not an employee of the businesses. You can terminate your contract or leave at the end of your contract. This is an option for both parties. If you don't impress the boss, they may not decide not to offer you a new contract.
You Set Your Own Prices
Full-time employees work on a pre-agreed salary plus benefits. Working as an independent contractor for freelance workers allows them to set the prices for each project depending on the project complexity, deadlines, market forces, etc. As a freelancer, you should make sure the prices you set meet your overhead costs and fairly reward you.
It's Lucrative and Easy to Start
Over the years, the freelance marketplace has been steadily growing. The coronavirus pandemic has seen the demand for qualified and reliable individual contractors has shot through the sky. Most companies have been forced to hire remote workers instead of full-time employees to mitigate the deadly virus's spread. Freelancers allow businesses to cut on specific operating costs such as employee benefits etc.
Choice of Projects and Clients
The flexibility of a freelance career allows a worker to choose which projects to take up and which clients to work for. By reading past reviews of clients on third-party platforms such as Upwork or review sites such as TrustPilot can allow a freelancer to identify a problematic client from previous projects before committing to work for them.
Better Work to Life Balance
By having the ability to decide on what projects to pick, when to work on these projects, and how much you get paid, you are more likely to lead a happier and more fulfilling life. The ability to work remotely allows freelancers to work and travel, which may be vital in boosting their productivity.
Watch Your Expenses Go Down
We all like to eat out and buy four dollar coffees but those lunches and coffee runs add up at the end of the month. When you are working at home your food expenses will go down. If you commute to work your car expenses could go down. You will obviously spend less money on gas every day. If your job now requires a uniform or professional wear that requires dry cleaning, these costs will vanish. Child care expenses will also disappear.
The Disadvantages of Freelancing
Some of the shortcomings of working as a freelancer include:
Clients Come and Go
One of the most significant disadvantages of the freelance industry is the erratic workflow, especially in the off-peak season. Workflow inconsistency can be a problem for those who do one-off projects like graphic designers. As a graphic designer, once you submit a logo project to your client, it may signal the end of the job. At this point, you'd need to look for another potential client interested in using your services again.
There is a fix, though. Small businesses always need graphics for social media and advertising campaigns, so you could look for clients that require more consistent services. Having a constant workflow will eliminate the peaks and valleys of income that you may incur as a freelancer.
Some freelance jobs like freelance writer and social media managers have more consistent work and can usually manage their income dips and client procurement a little easier.
You can also bundle some of the freelance services you offer onto one productized service. Small businesses like packaged services that they pay for each month and this will help keep your income stream steady.
Time Management and Incompatible Schedules
While you have the advantage of being able to your own working hours to maximize production, your schedule may be incompatible with your client's schedule. Life happens and with your contract comes deadlines, which may  inhibit your working hours flexibility.
Working from different time zones may also factor in to your worker/client relationship. You may be forced to work during odd hours, i.e., late in the night to match the client's schedule. That being said, if you plan to be location independent or live the digital nomad lifestyle you may have the advantage of living in a time zone that sets you ahead of your client.
Health Insurance and Benefits
Full-time employees enjoy such benefits as rental benefits, life insurance, health insurance, disability insurance, and retirement benefit plans. Working independently does not provide any of these benefits. It is up to you to cover these essential benefits. Although, depending on the type of work you do, you may be able to join a professional association of freelancers to obtain health insurance coverage.
Filing Self-Employment Tax
Take the time to learn the tax laws of your state and country regarding your freelance income. Most of the companies you'll work with consider you to be an independent contractor rather than an employee. This can change the way you report your income and pay taxes. Some companies that contract with US employees will have you fill out a W-9 form before you can get paid. They will send you and the IRS a financial accounting at the end of the year in the form of a 1099. Other companies just pay you by PayPal every month. The bottom line is, you are responsible for reporting and managing your income and the rules that govern taxes in your country and state, so learn them or hire a tax professional to help you.
Using the IRS Schedule C, a freelancer can deduct their non-refunded business expenses from their income to reduce their taxable earnings. While working in a full-time position, the employer is responsible for paying part of the Social Security taxes. On a freelance basis, the freelancer is their own employer; thus, they have to pay the entire taxes themselves as self-employment tax.
Freelancing as a Career is as Flexible as it Gets
Flexibility is a huge benefit to working as a freelancer and it works for your client too. Setting your own work hours is something your 9-5 job didn't give you. Your family time situation will improve. As a freelancer you had to ask off work for a doctor's appointment or to attend your son's daytime school event. Now you can just schedule your work time around it. Pick your days off and change them each week!
Start Your Research
I encourage you to look at freelance jobs online and see if someone is offering something you feel you could offer as well. If people are making money online with that service, you can too. There are freelancing websites like Fiverr and Upwork that show you exactly what clients are asking for and what services freelancers are offering. This is a great place to find freelance jobs online and make sure you enjoy freelancing.

Starting Your Own Freelance Online Business
Most freelancers start on online platforms and then move on to creating their own website that showcases their services. This is the difference between a five-figure freelance and a six-figure freelance income because online platforms, while good for getting started, take a portion of the money you earn. When you start your own freelance website you have much more control over the income you make and the quality and number of clients you accept.
Want to know more about our videos and courses?

Subscribe to get our latest content by email.